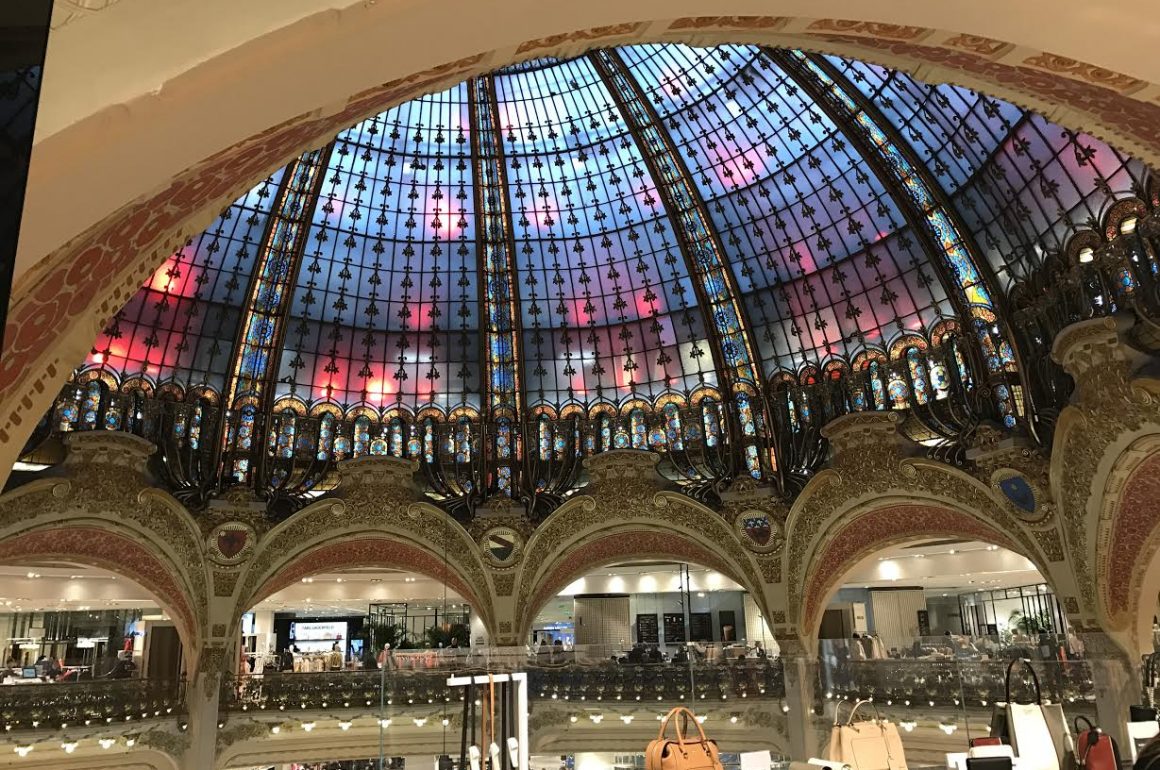 Suntem in drum spre Paris. In avion. Cu emotiile de rigoare, desi nu este prima data cand mergem. Maine este prima zi de targ, unde vom expune colectia Toamna-Iarna CRISTALLINI Wonderland. Ne-am gandit sa ne relaxam putin inainte sa aterizam, asa ca, desi bem alcool foarte rar, ne-am gandit ca ar fi o idee buna sa ciocnim un pahar de vin. O premiera pentru doua femei obsedate de control 🙂 Incantate de noua aventura, am cerut stewardezei 2 pahare de vin. Si ce crezi?
– "Nu servim alcool dimineata!"
Dar este aproape pranzul… Si, chiar si asa… de ce nu si dimineata?
Astazi, dupa ce aterizam, mergem mai intai la hotel sa aranjam standul.
Anul trecut am expus colectia de vara 2017 – Glorious Goddess – la Vendôme Luxury Tradeshow.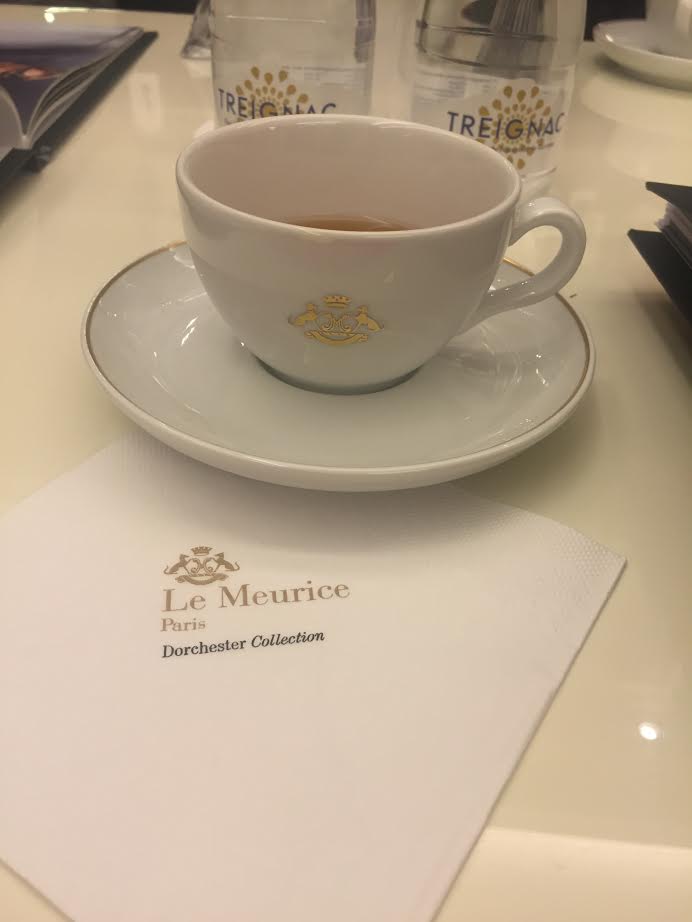 Colectia a fost lansata saptamana trecuta si in Romania pe shop.cristallini.com. Targul a fost organizat in hotelul Le Meurice, un loc plin de istorie, picturi spectaculoase, marmura, orhidee, sali fastuoase de palat in care se imbina opulenta secolului 18 cu un aer de chic contemporan. Zuhair Murad era cazat acolo. Imi amintesc ca intr-o seara ne-am intalnit cu el in chiar in hol, la plecare. Era extrem de elegant si destul de timid.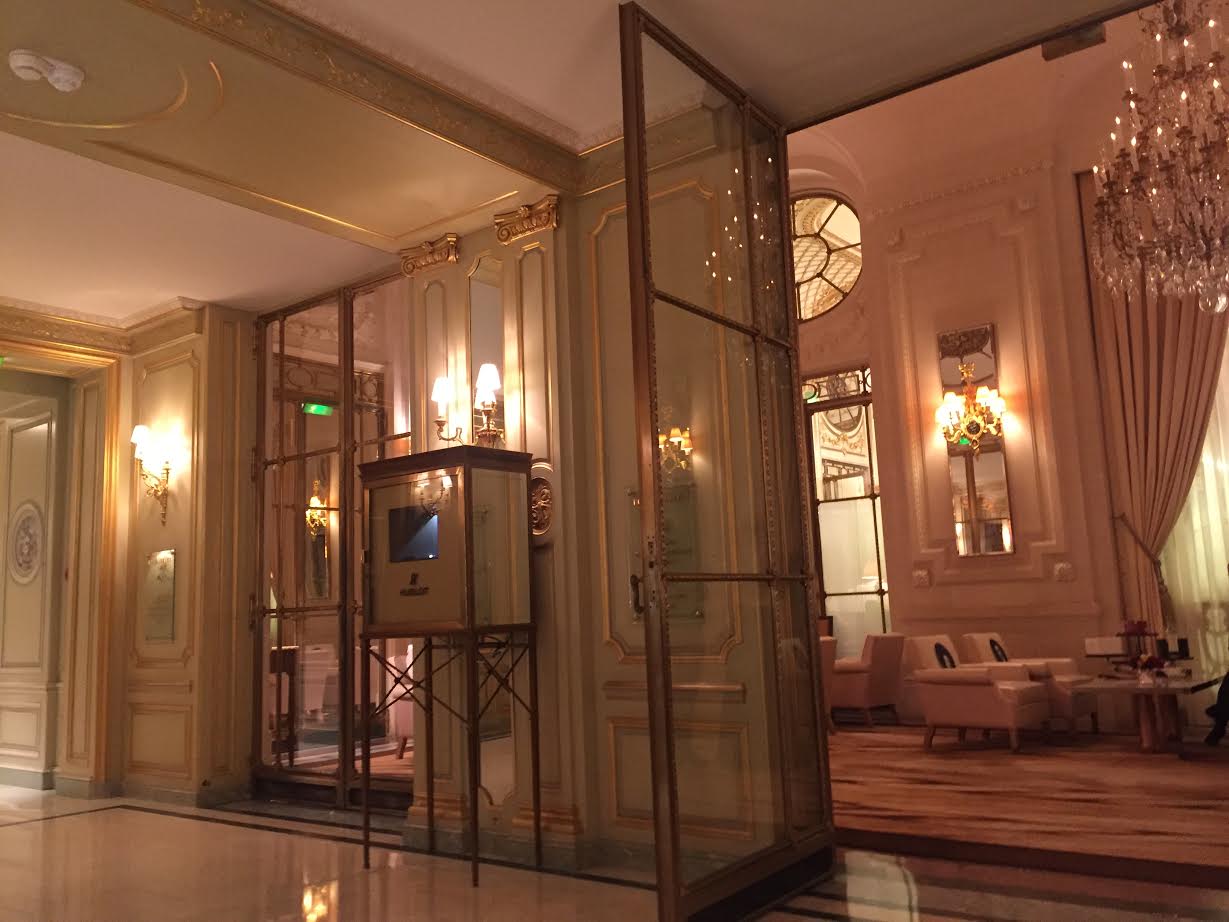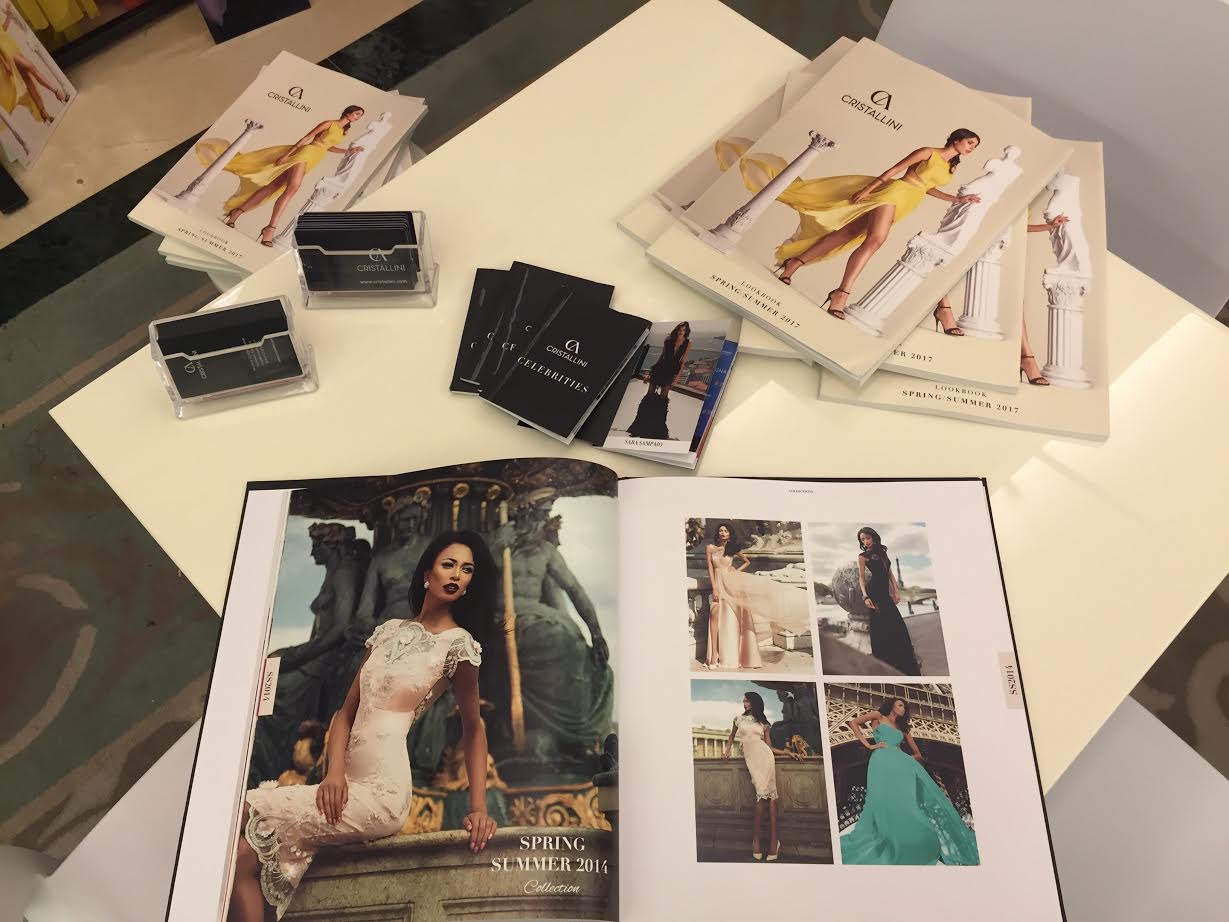 Sema este un model foarte cunoscut care s-a indragostit de rochiile Cristallini (SKA 571 este deja un best-seller al colectiei):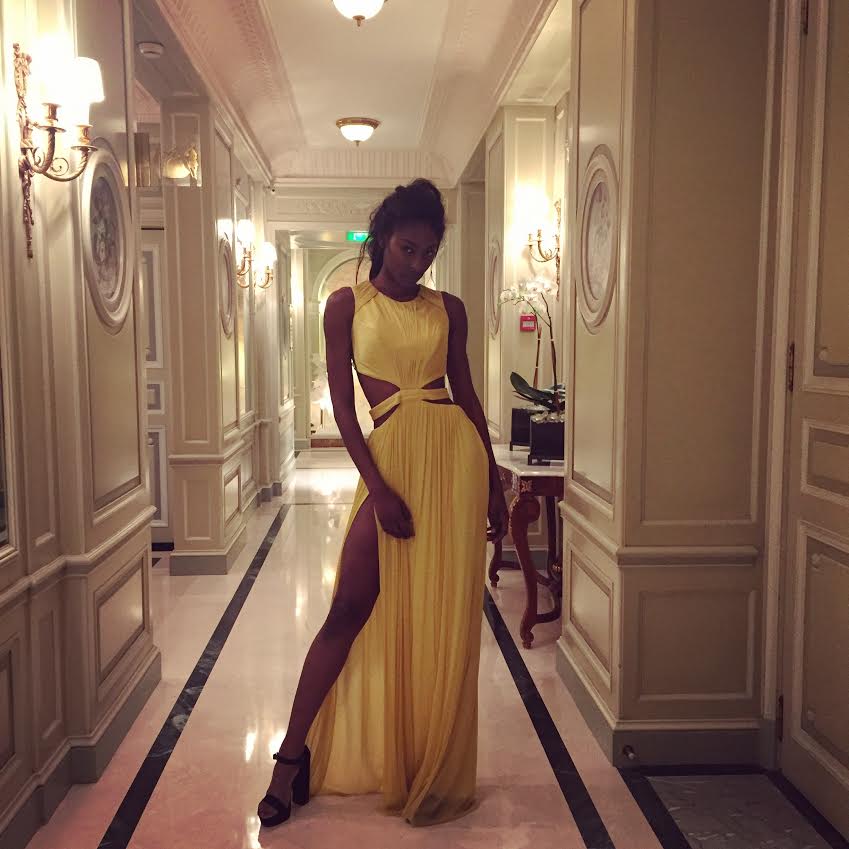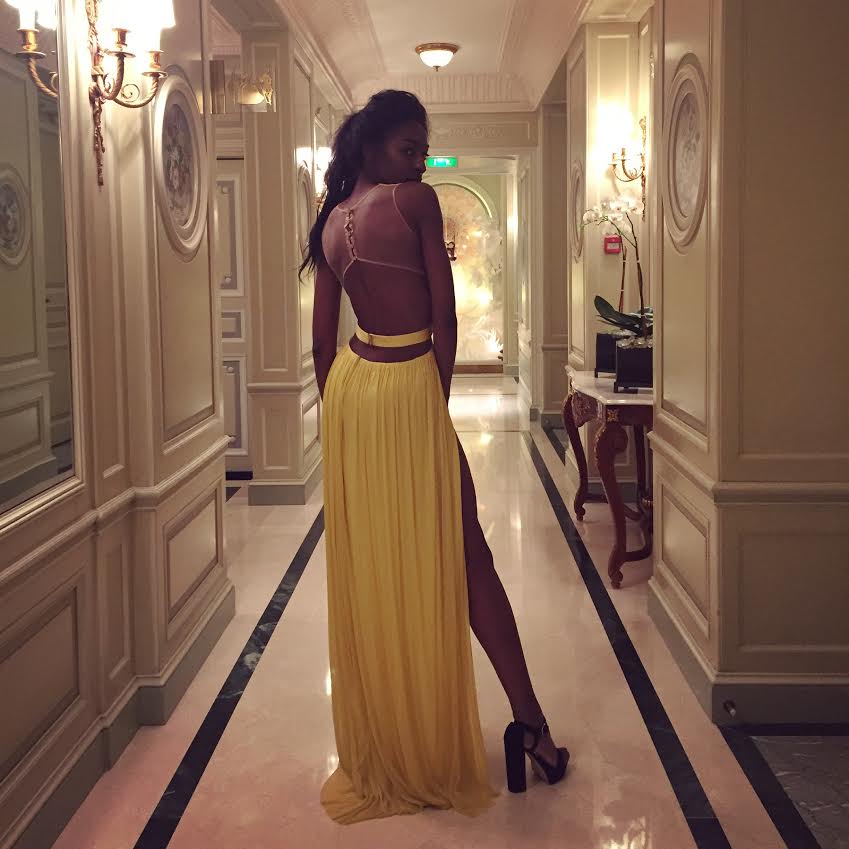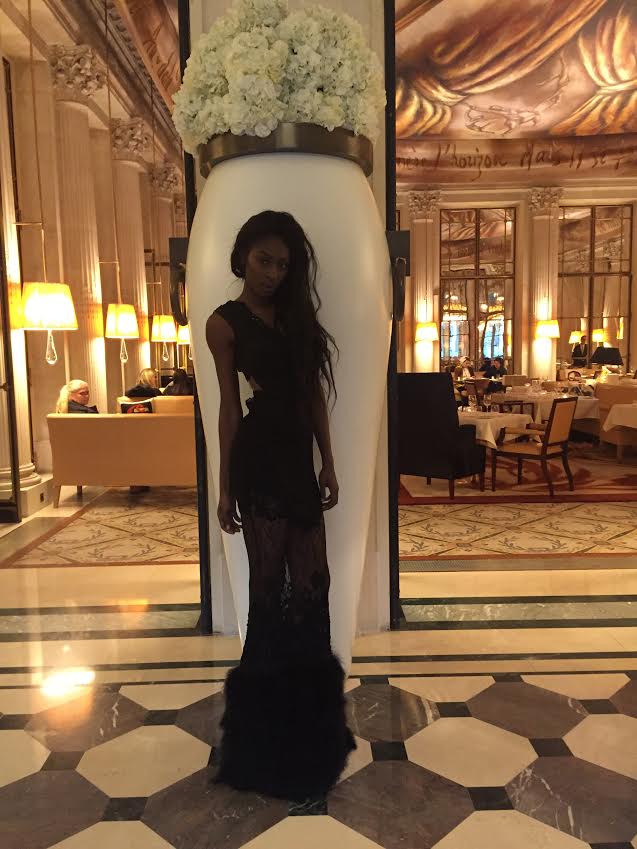 Alexis, modelul pe care l-am avut ca sa probeze rochiile era din New York, dar locuieste in Paris de cativa ani. Dincolo de colaborarea noastra, inca vorbim regulat si abia asteptam sa ne vedem cu ea la o cafea si sezonul acesta: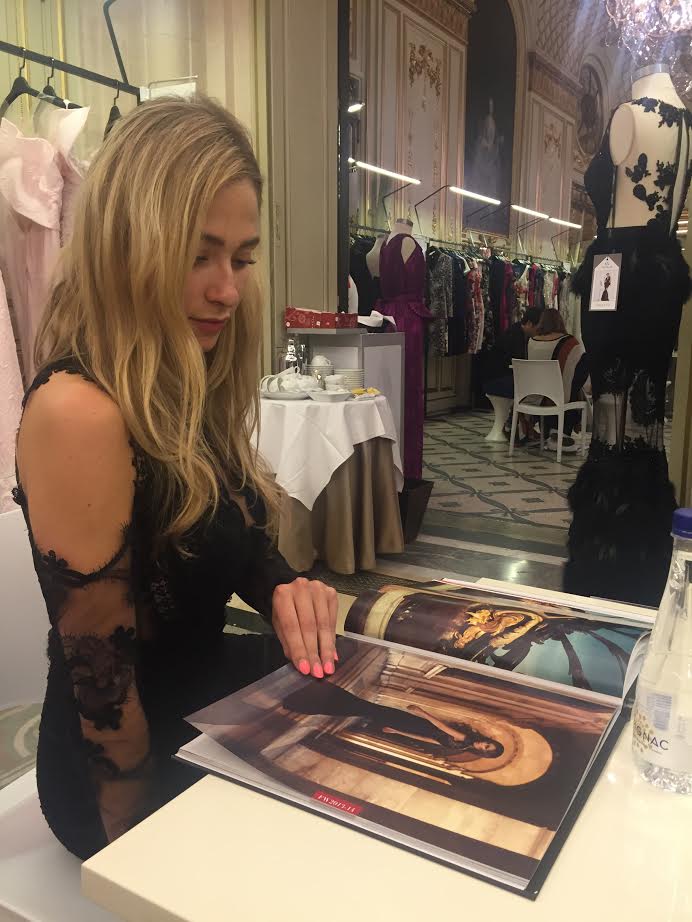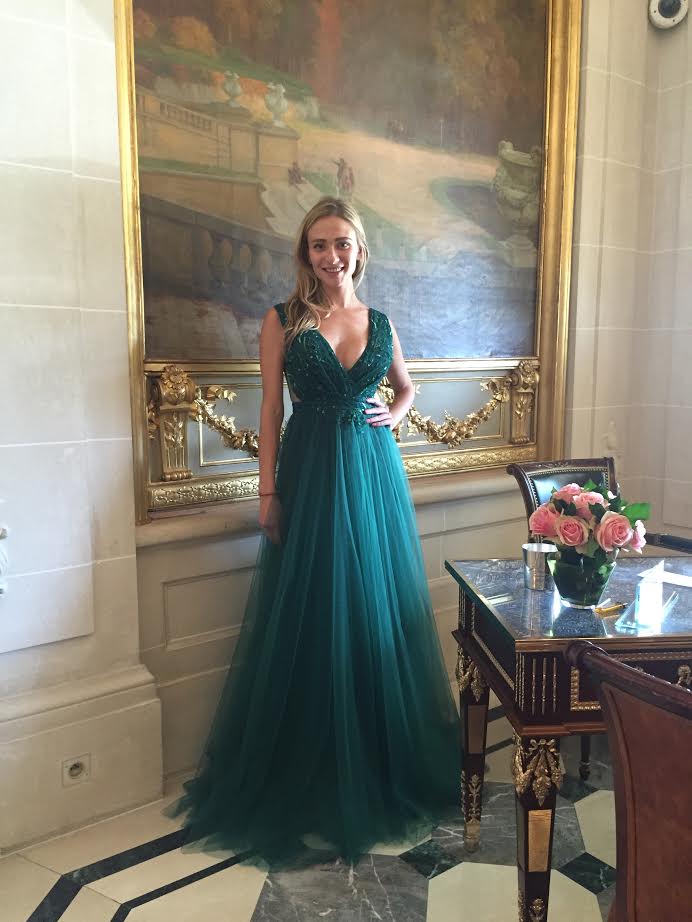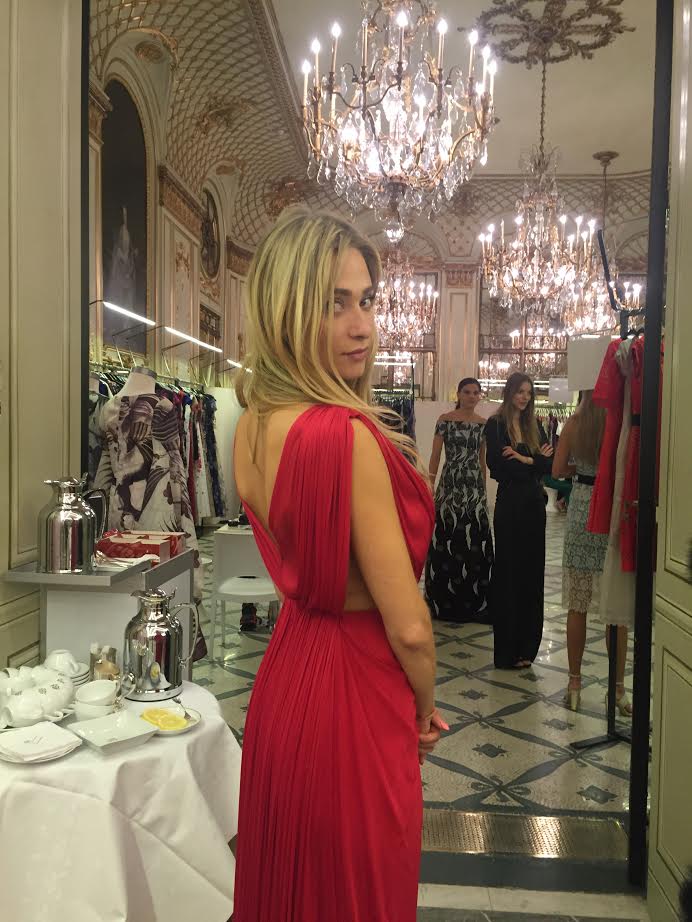 Si unde vinul nu este o problema… 🙂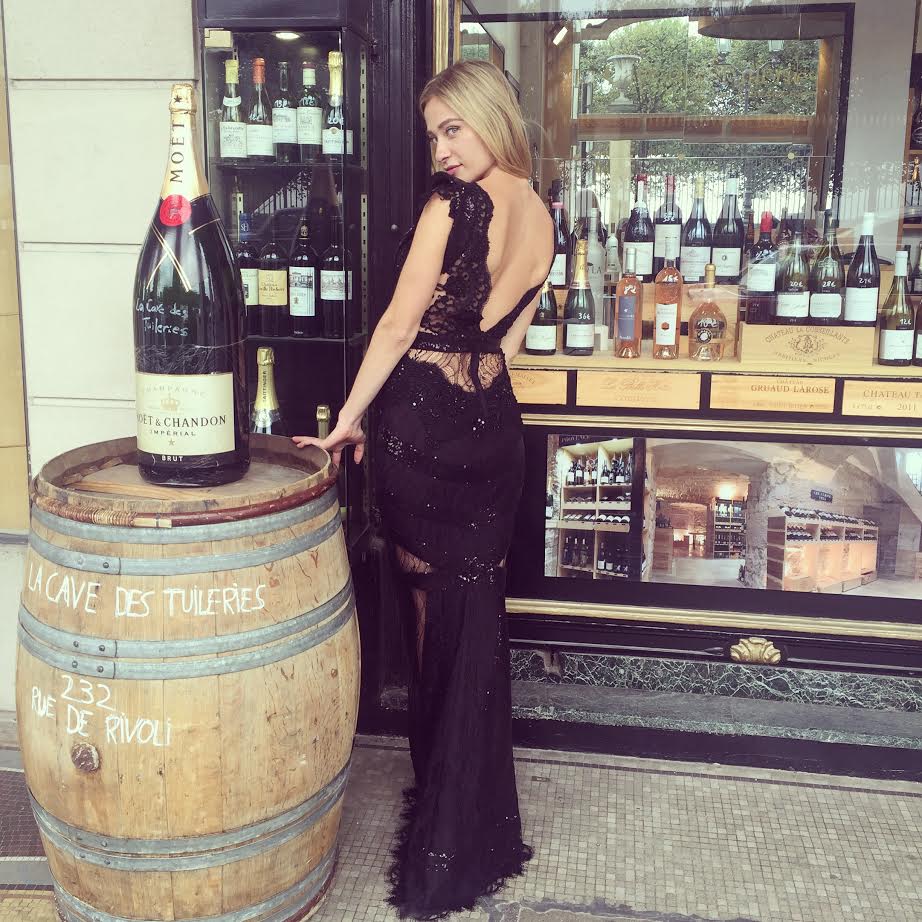 Alexis este cea care ne-a introdus in "high-life-ul" Parisului si ne-a dat micile informatii de care ai nevoie ca sa intelegi cum merg treburile in viata mondena a capitalei Frantei. Costes a ramas alegerea preferata si de anul acesta. Imi amintesc ca anul trecut am mers acolo chiar in perioada mult mediatizatului "jaf" al lui Kim Kardashian si am stat fix langa masa lui Olivier, designerul de la Balmain: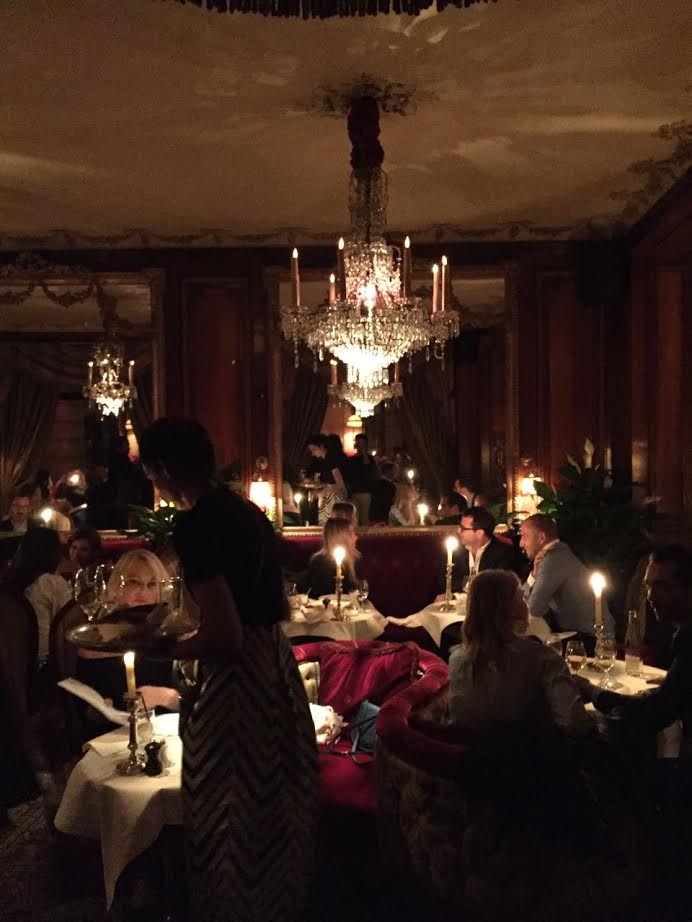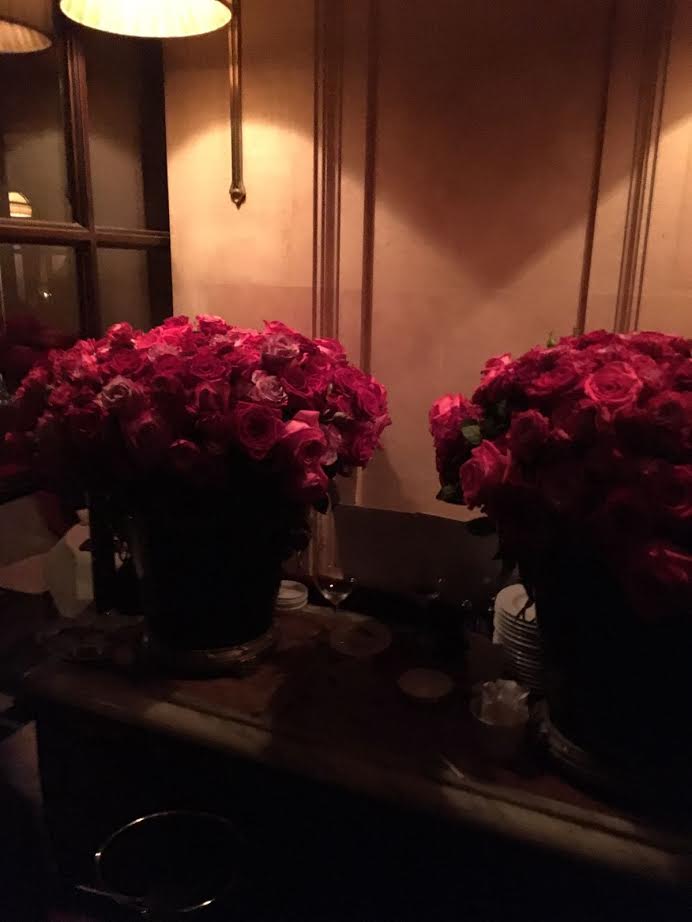 Incepand de maine vom fi la New Couture Showroom, care se tine peste strada de hotelul Le Meurice, in doua sali spectaculoase de la parterul hotelului de 5 stele – The Westin: Salonul Napoleon si Concorde. In fiecare zi vom "incarca" live pe blog si social media experienta din Paris. Pana atunci, cateva amintiri de anul trecut. Stay tuned!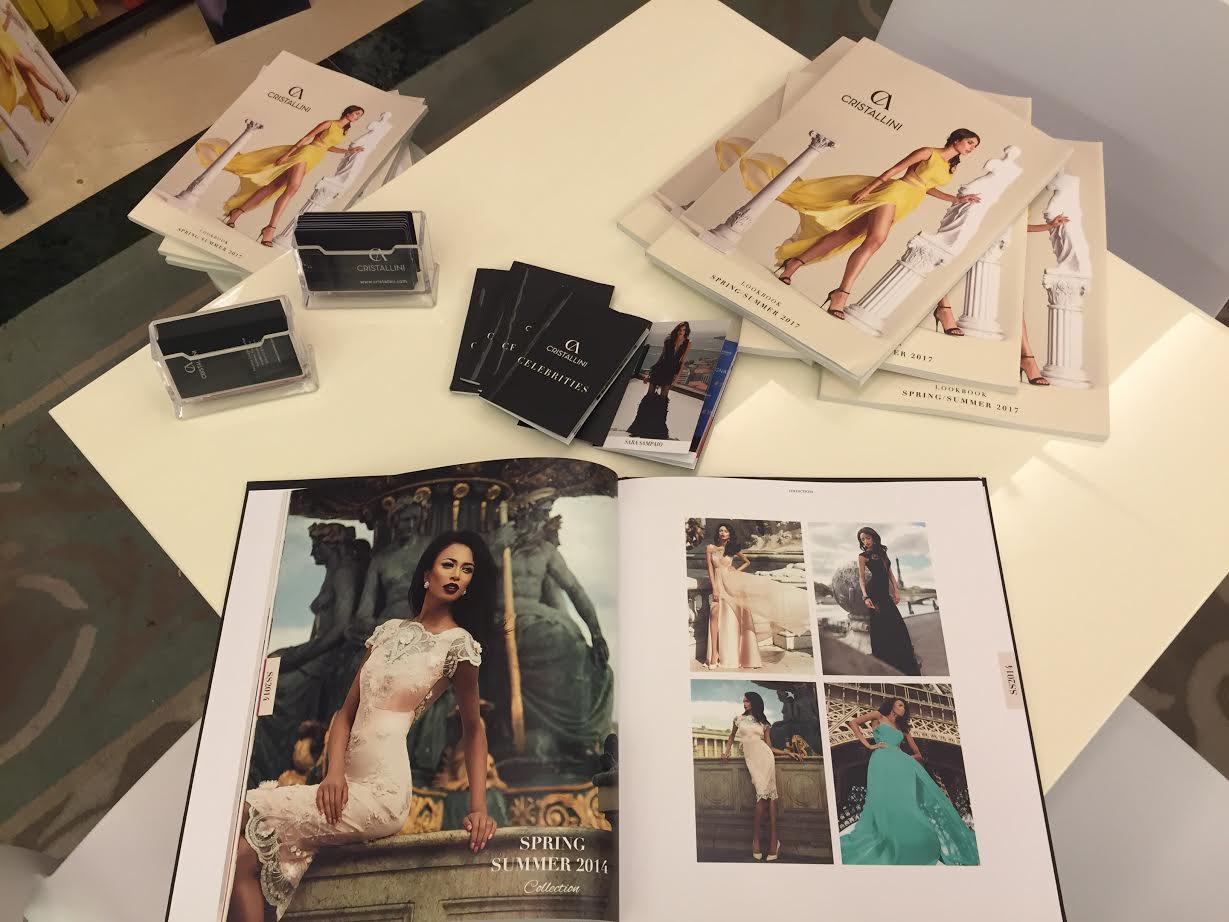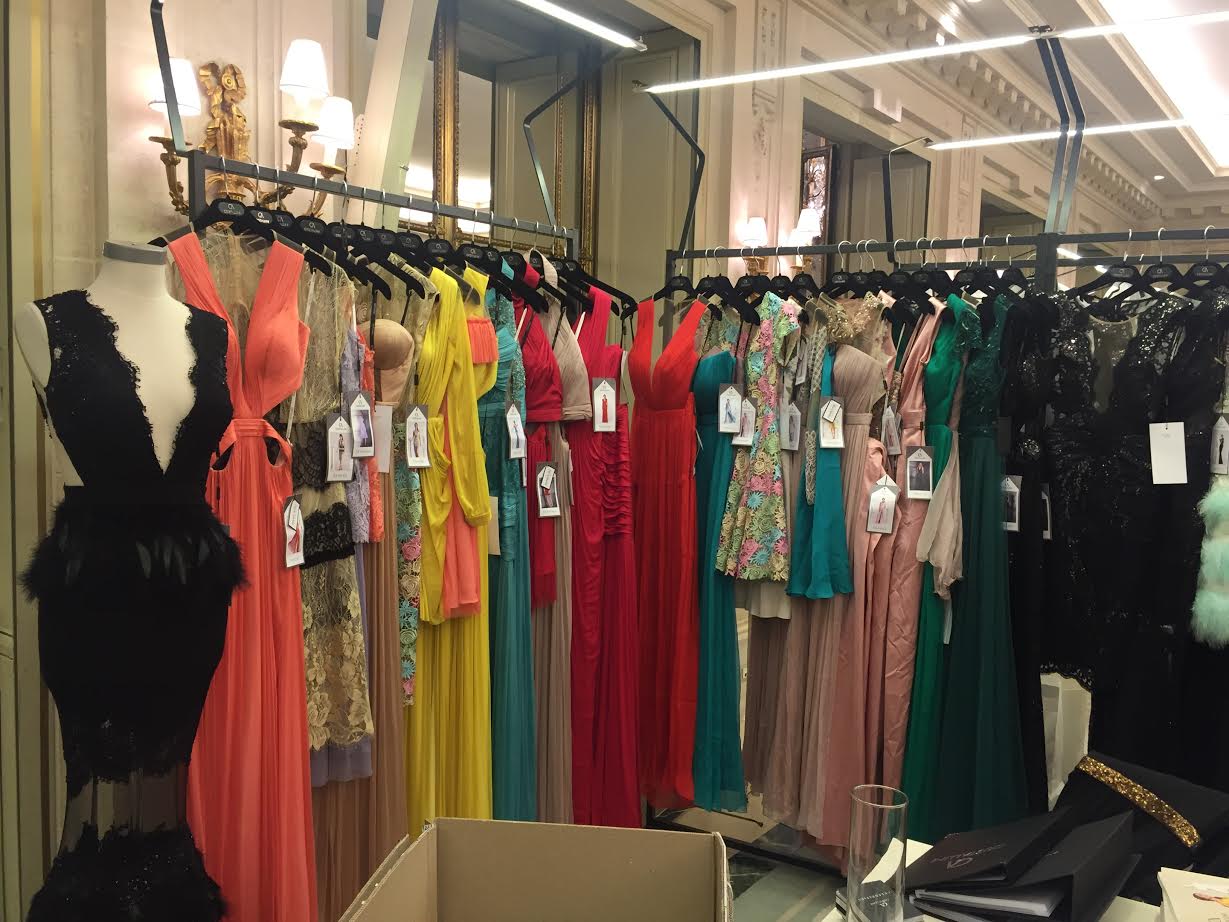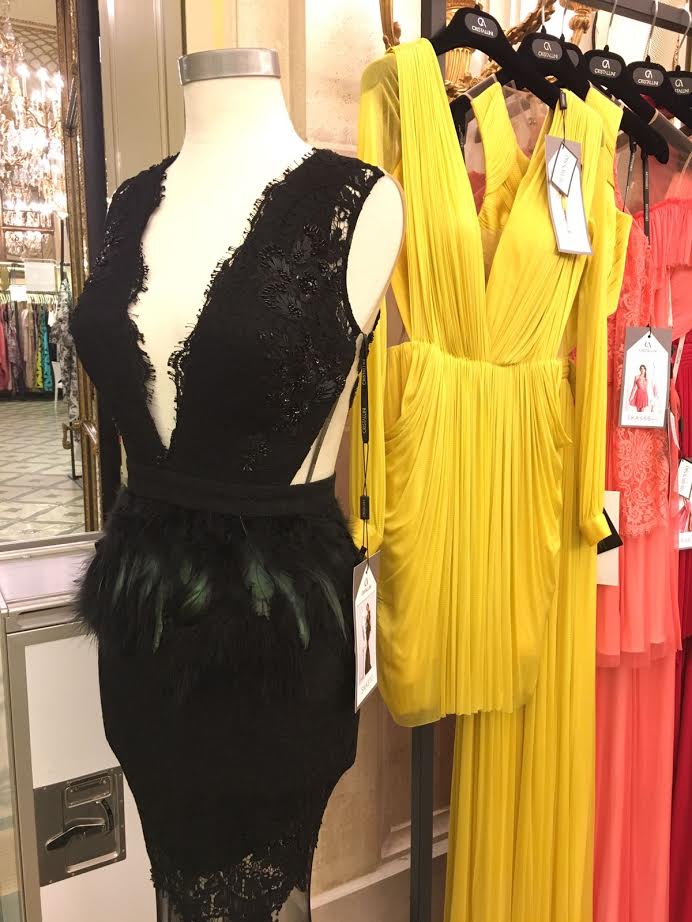 And the 2 of us… Dupa o zi de munca…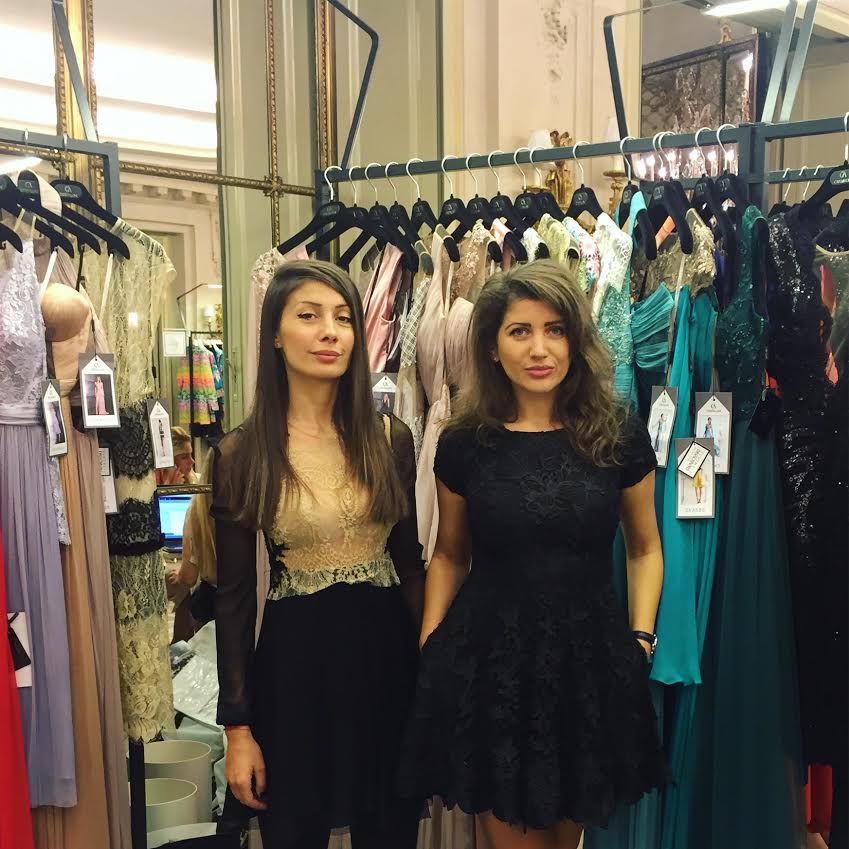 Just a shy translation…
We are on our way to Paris. Although it's not our first time in Paris during Fashion Week, we are still excited because we are going to present the FW17/18 CRISTALLINI Wonderland Collection. We though it's a good idea to have some fun in the plane, so, even if we are not big fans of alcohol, we ordered two glasses of red wine, but the answer was "No, we don't serve alcohol for breakfast". Shocking, right?
Once arrived in Paris, we are going straight to The Westin Hotel – Vendome, to prepare everything for tomorrow, when the tradeshow will begin and we will meet the buyers.
For the previous edition of Paris Fashion Week, back in October, we have presented the CRISTALLINI SS17 Glorious Goddess during Vendome Luxury Tradeshow. The collection is now officially online on shop.cristallini.com and in stores worldwide. The Vendome Luxury Tradeshow was held at Le Meurice Hotel, a 5* hotel, where it was full of A-list celebrities. We actually met Zuhair Murad over there.
The Westin Hotel is across Le Meurice and starting tomorrow we will be presenting the FW 17/18 Collection in the New Couture Showroom, located in two spectacular Salons on the ground floor: Napoleon and Concorde.  We will be sharing the entire experience live on the blog and social media. Until then, let's remember the best moments from the previous edition.
Stay tuned for more! XOXO