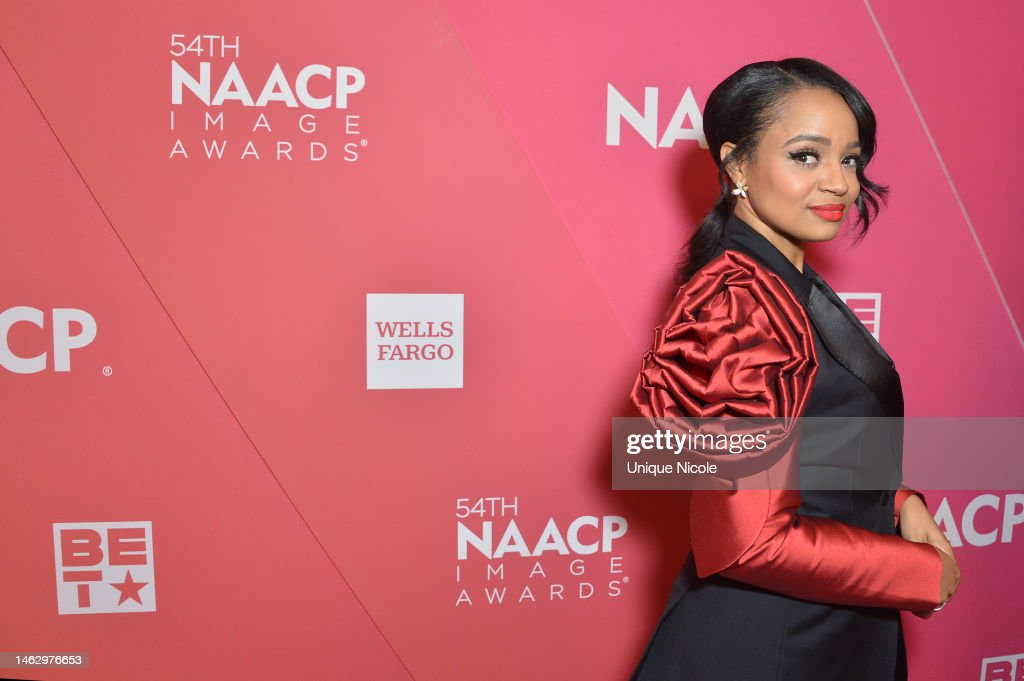 There is nothing more fragile… and yet more beautiful that the seductive red petals of ROSES. Feminine, yet full of potential and full of power.
And there is nothing more seductive than the intention of a woman to wear a men´s suit.
When I created this jacket I just wanted to bring together in CRISTALLINI the feminine and the masculine. There is too much separation in the world lately, and I truly believe that separation cannot be good. Keeping healthy boundaries, setting limits… YES! Of course. But not separation. Cause, in the end, we are just some humans, in the pursuit of happiness. So I will always choose inclusion…
I was  so honoured to see KYLA PRATT dressed in our ROSE suit. A gorgeous appearance that left me mesmerised, cause
FASHION is an INTERNATIONAL LANGUAGE of LOVE!
I designed this suite for the CEO of the company. She wanted something special, but I was at the end of my power after a long period of hard work. This was the last piece and I felt like my inspiration was off… until I had this feeling of entanglement between power and sensibility, between I CAN and I CANNOT… between men and women… Then I realised that it is all just a mix of shared emotions, actions… and I will always choose love over fear, to do it, no matter the fears that can come along.
The beauty of the rose is flawless, fragile, and yet well protected by its thorns. But its true power is hidden in the feelings and emotions that are aroused in our heart when we see it… that is why its power is limitless. And that is why I adore the CRISTALLINI ROSE JACKET.
For the video, catch it on Vimeo.