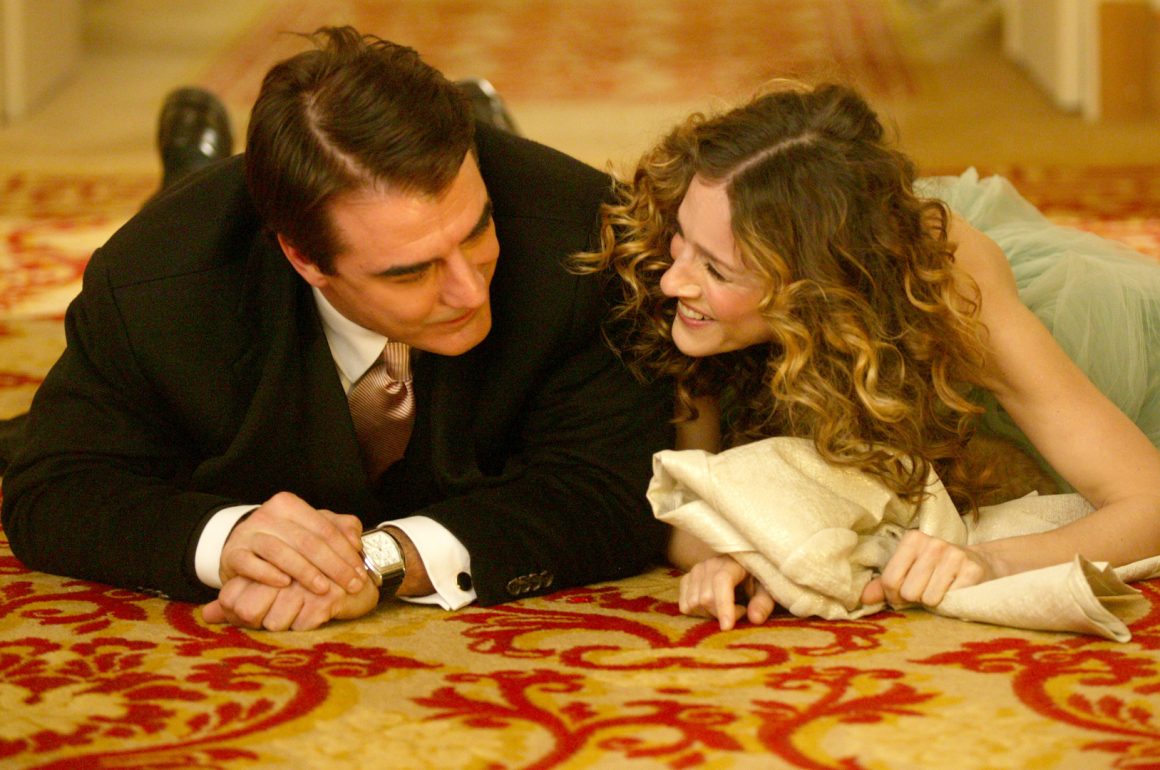 "Bun venit in epoca lipsei de inocenta. Nimeni nu mai ia dejunul la Tiffany's, nimeni nu mai are aventuri de neuitat… Auto-protejarea si incheierea afacerilor sunt capul de afis. Cupidon s-a pensionat. Cum naiba am ajuns in situatia asta?

Sunt mii, zeci de mii de femei in situatia asta… Le cunoastem si le consideram grozave. Calatoresc, isi platesc impozitele, cheltuie 400 dolari pe o pereche de sandale…Si sunt singure.

E ca misterul Sfinxului. De ce sunt atatea femei grozave singure si nu exista barbati burlaci?"
Este primul episod din SEX AND THE CITY. Probabil o abordare feminista dar, totusi, li se ofera si barbatilor ocazia sa se apere de aceste teorii in care femeile sunt extraordinare si ei – toxici. A cui este vina? In totalitate a barbatilor sau isi pot asuma si femeile o parte din responsablitate? Macar 60%-40% :).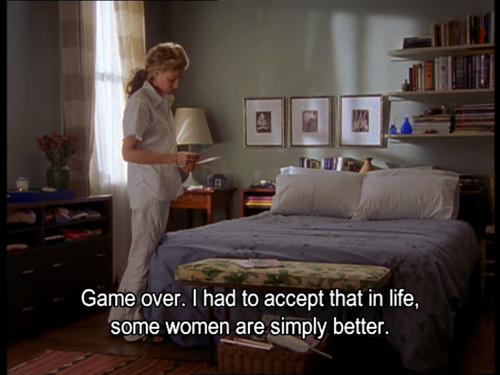 Sa vedem ce au de spus barbatii din film:
"Cand esti tanar, femeile controleaza relatiile. Cand ajungi la 30 de ani, simti ca esti devorat de femei. Brusc, barbatul are toate atuurile. Eu numesc asta

inversarea de putere de dupa 30 de ani

."
"E vorba de varsta si biologie. Vrei sa te insori ca sa ai copii. Nu vrei o femeie peste 35 de ani, fiindca ai face copiii imediat si gata. Eu cred ca aceste femei ar trebui sa renunte la ideea casatoriei, sa se distreze."
Se creeaza astfel un razboi intre femei si barbati, uitand ca, intr-un final, cu totii isi doresc aceleasi lucruri. Pana atunci, fiecare este in cautarea unor motive ca sa explice de ce nu sunt intr-o relatie, casatoriti si cu copii.
Charlotte : "Majoritatea barbatilor se tem de femeile de succes. Daca vrei sa pui mana pe ei, trebuie sa-ti tii gura si sa le faci jocul."
Dar exista si barbati romantici care inca mai cred in dragoste si in povesti frumoase. Doar ca ei sunt de obicei catalogati drept "baietii buni" de care femeile nu sunt neaparat atrase: "Cred ca iubirea invinge totul, dar uneori trebuie sa-i faci loc." Asta este ceea ce lipseste: spatiul necesar unei idile.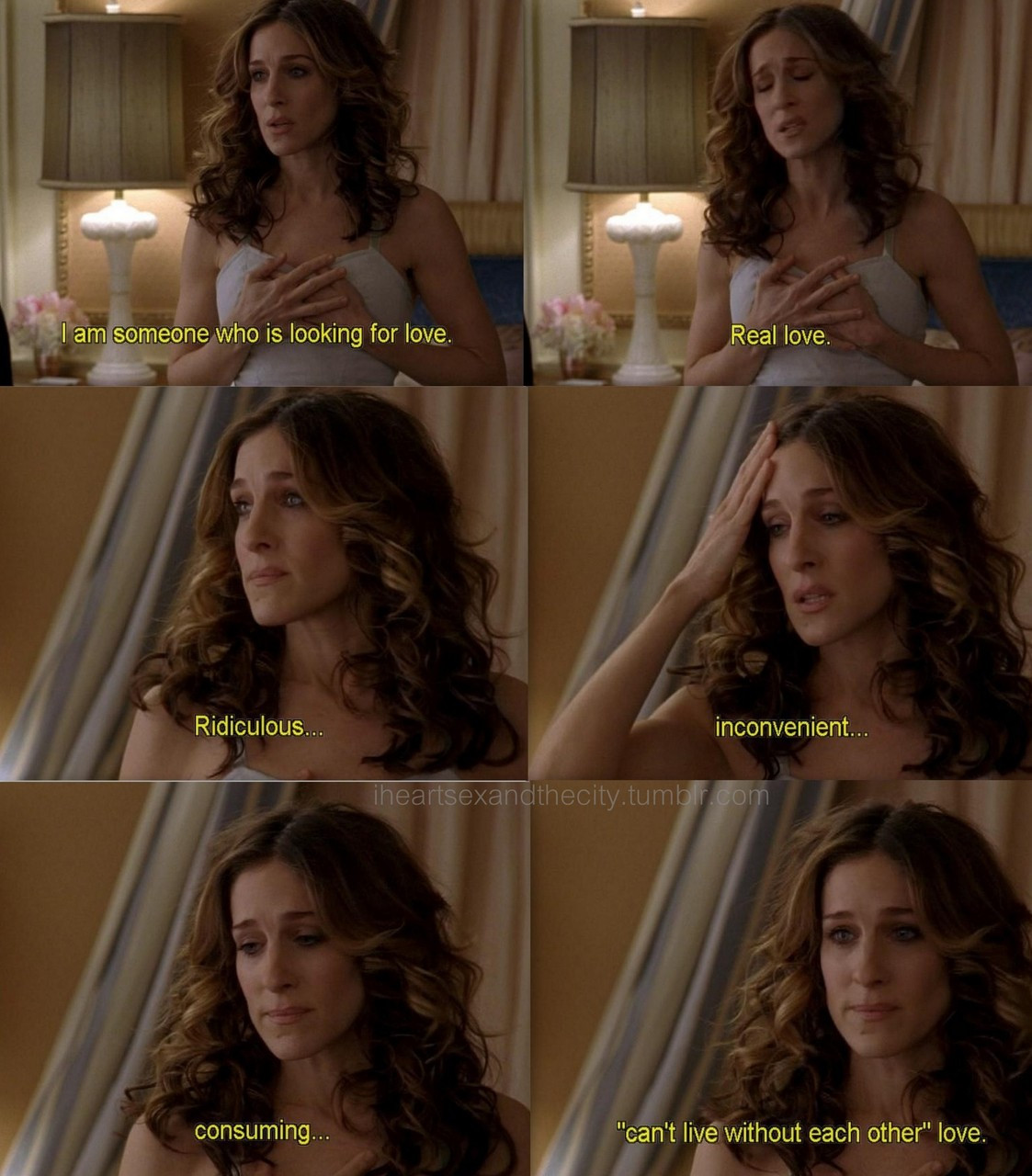 Ce ii sperie pe barbati in general?
"Pretentiile lor constituie problema. Femeile mai in varsta nu se multumesc cu ce gasesc."
Cum privesc ei situatia? Femeile sunt de vina pentru ca, de-a lungul timpului, refuza anumiti barbati din diverse motive: pentru ca sunt "prea scunzi, prea grasi sau prea saraci."
Pe de alta parte, femeile cred exact opusul: "Cu cat inaintam in varsta, cu atat ne scad pretentiile."
Miranda: "Am iesit cu tipi saraci, scunzi sau grasi. Nu e nicio diferenta. Sunt la fel de egoisti si de infumurati ca cei aratosi."
Deci, care este solutia? Cum poti ajunge la o concluzie? Pentru ca, atat femeile cat si barbatii sunt complet debusolati si nu inteleg sub nicio forma ce vrea sexul opus.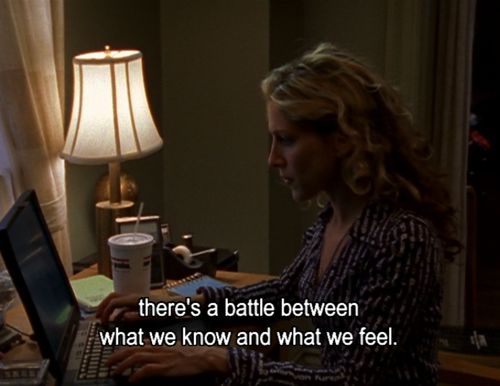 Femeile cred ca barbatii le vor doar pentru sex si le privesc strict ca pe niste obiecte sexuale. Dar daca situatia ar sta invers, nici barbatilor nu le place aceasta pozitie ingrata: "Nu vor o relatie stabila, dar nici nu le place sa-i vrei doar pentru sex." Si cand incepe fiecare sa se impuna, unul dintre ei va fi parasit.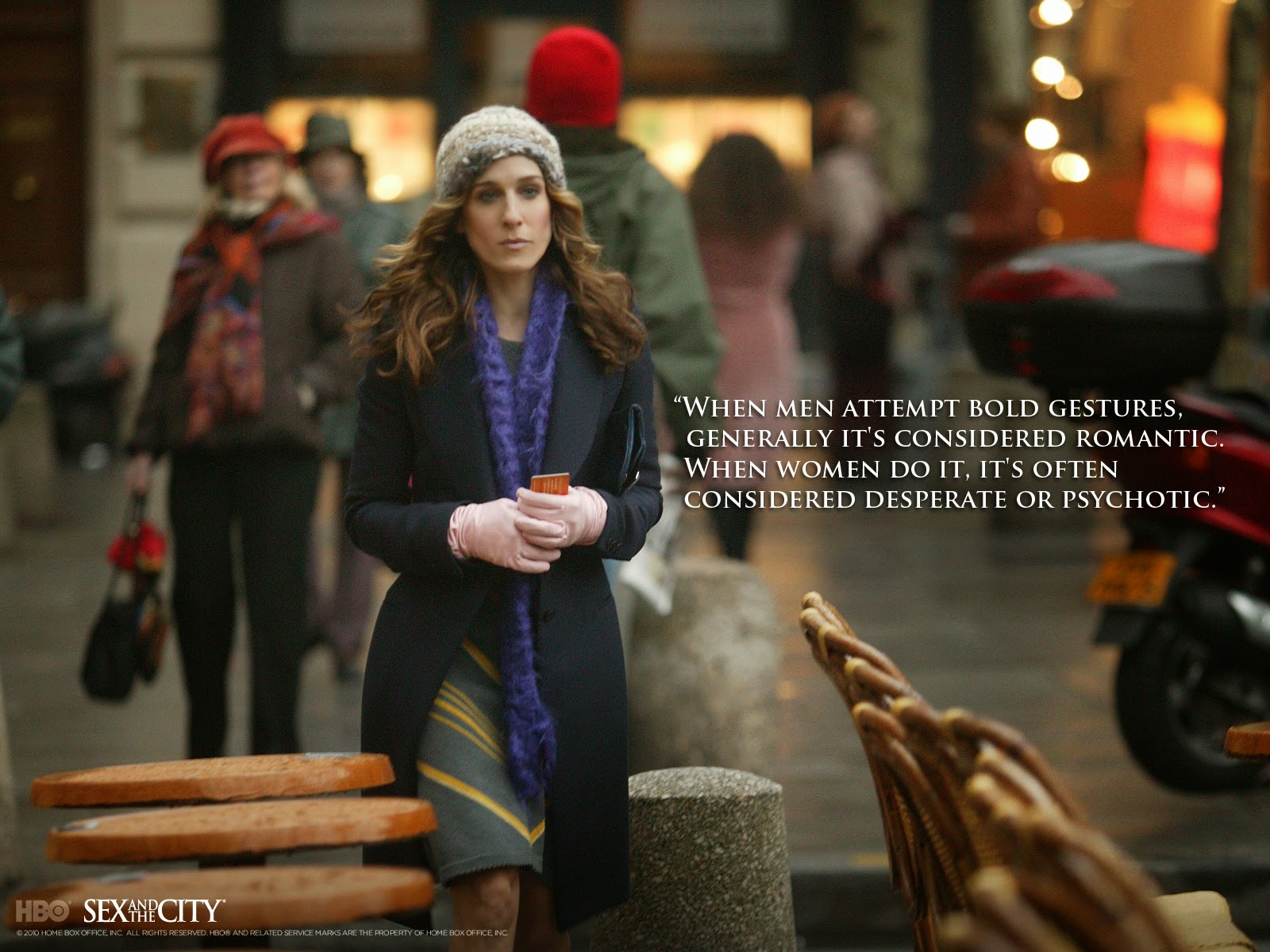 Si, in acest context, te intrebi: chiar atat de cinici suntem? Si povestile de dragoste?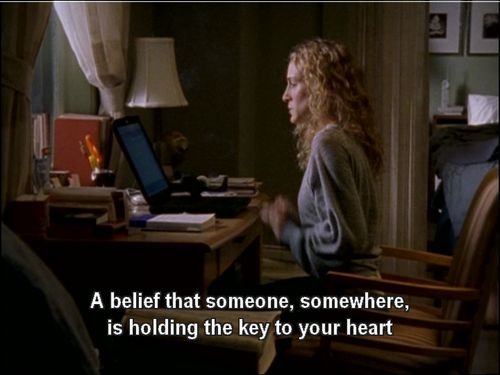 Daca se continua cu acest tip de atitudine, in care se renunta la iubire si se cauta doar putere, condusi fiind de dorinta de a avea mereu dreptate si cautand doar explicatii care sa despice fibra cu fibra fiecare act sau senzatie – exista riscul sa se piarda partenerul care se apropie cel mai mult de ideal. Genul acesta de atitudine poate descuraja si indeparta si cel mai incurabil romantic.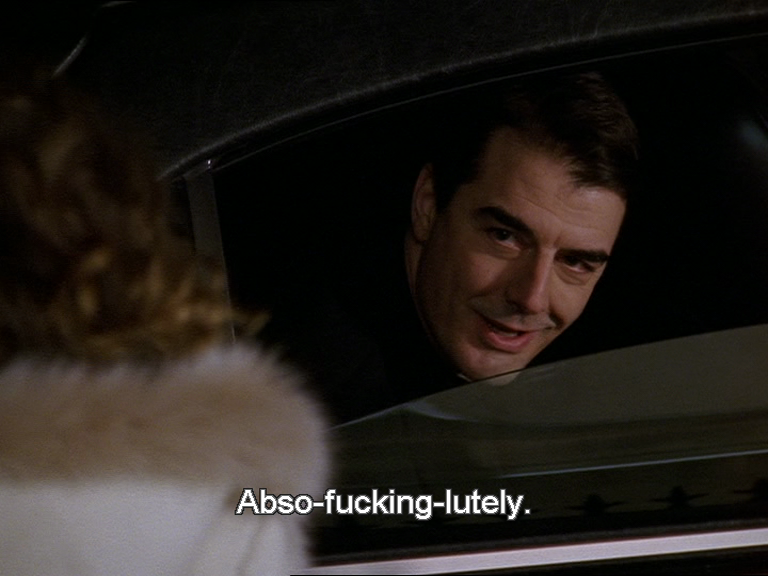 De aceea este bine sa te cunosti pe tine, sa stii ce vrei, ce simti, si sa ai curaj sa intri in fiecare relatie cu ochii larg deschisi 🙂 Dar fara sa iei cu tine bagajele fostelor relatii. Doar invataturi si o profunda cunoastere de sine care va fi cel mai bun ghid.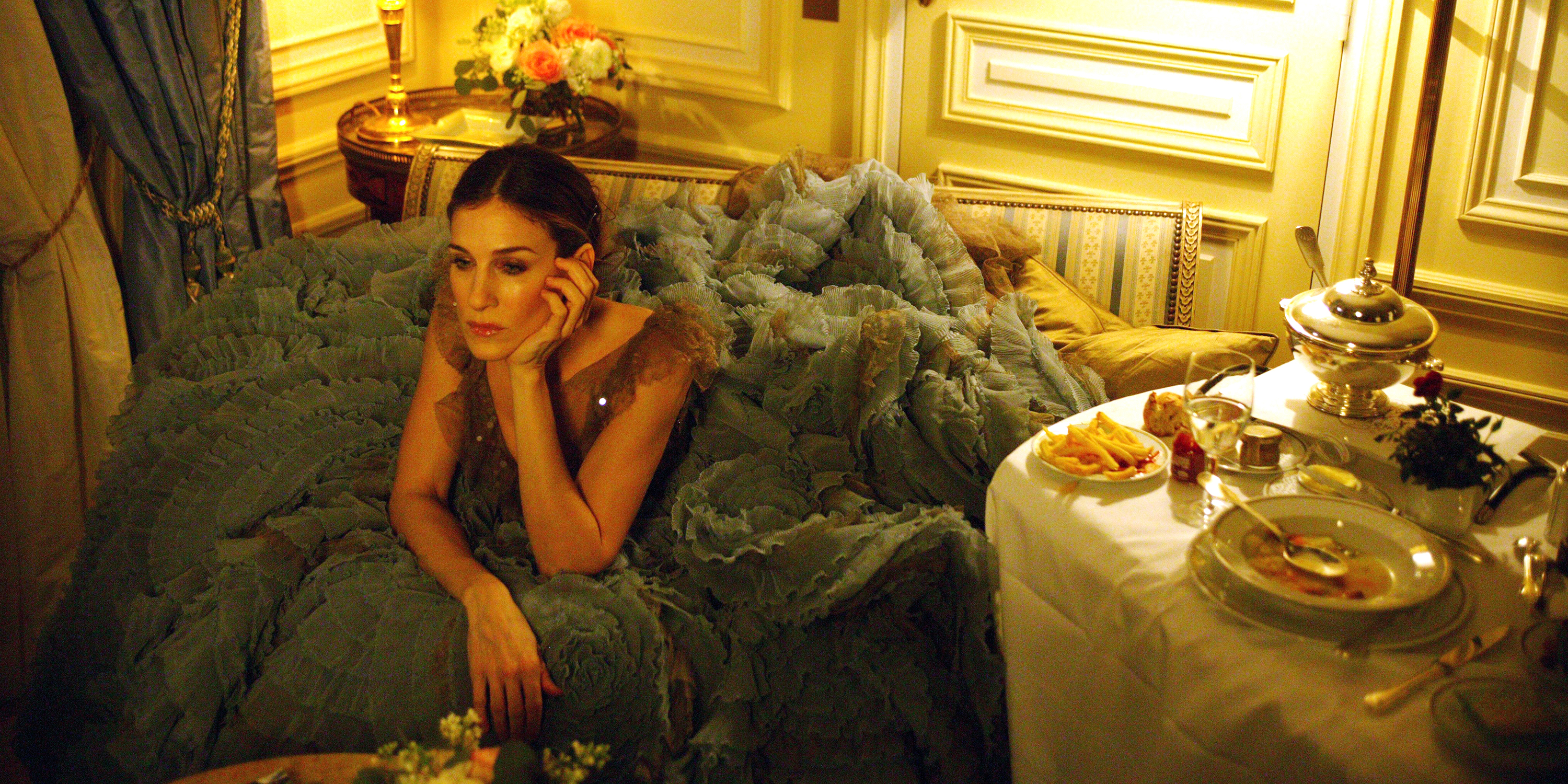 xoxo