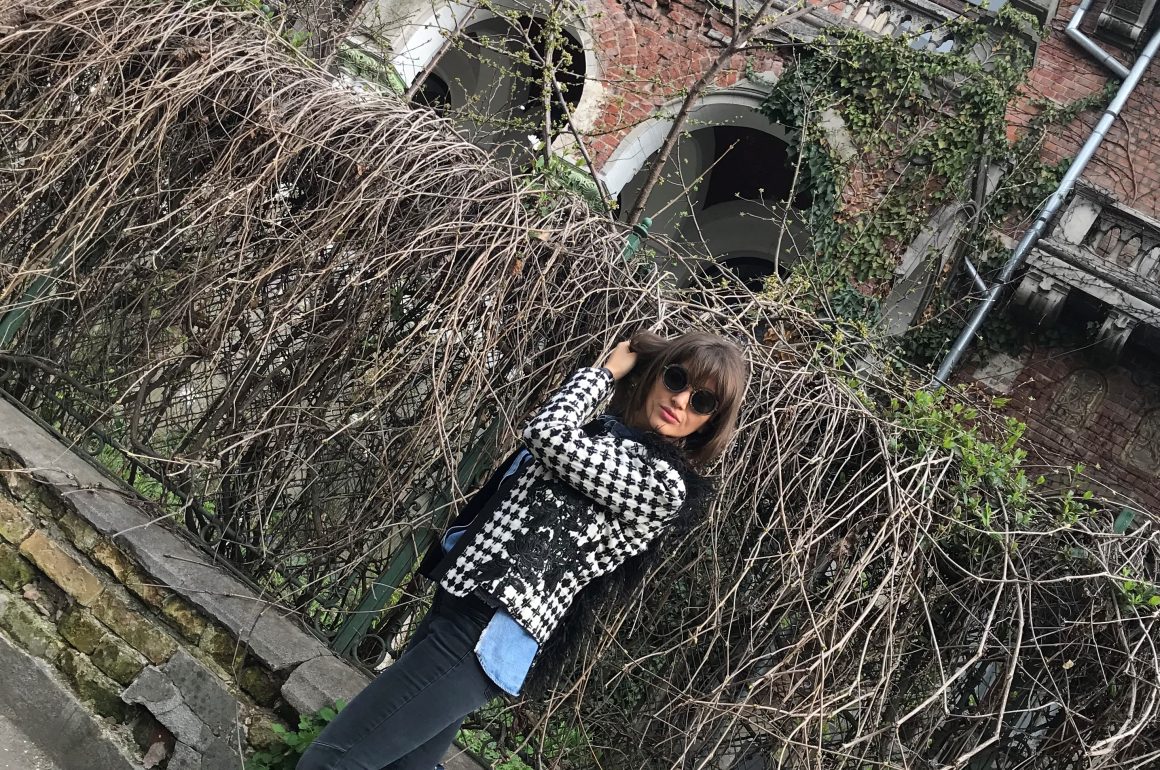 EN:
Smash down the walls of convention and watch the world fall in love with your jacket! In the most brilliant, dramatic style, dare to imagine what fashion could be if you only abandon the common and allow yourself to imagine.
Take your old jacket or buy a new one and then make it more daring, more memorable than before, playing with the visual irony, with the textural contradictions and elaborate the details!
The secret lies in the way of combining  the eccentricity with the functionality, creating, in the end, something beautiful!
RO:
In sfarsit, a venit primavara. Este timpul sa renuntam la paltoane si sa facem loc jachetelor de tot felul: geci de piele sau din denim, sacouri, etc. Dincolo de utilitatea lor, aceste piese vestimentare ar trebui sa spuna cate ceva despre persoana care o poarta. Suntem cu totii diferiti, asa ca ar trebui sa nu uitam asta atunci cand ne alegem tinutele.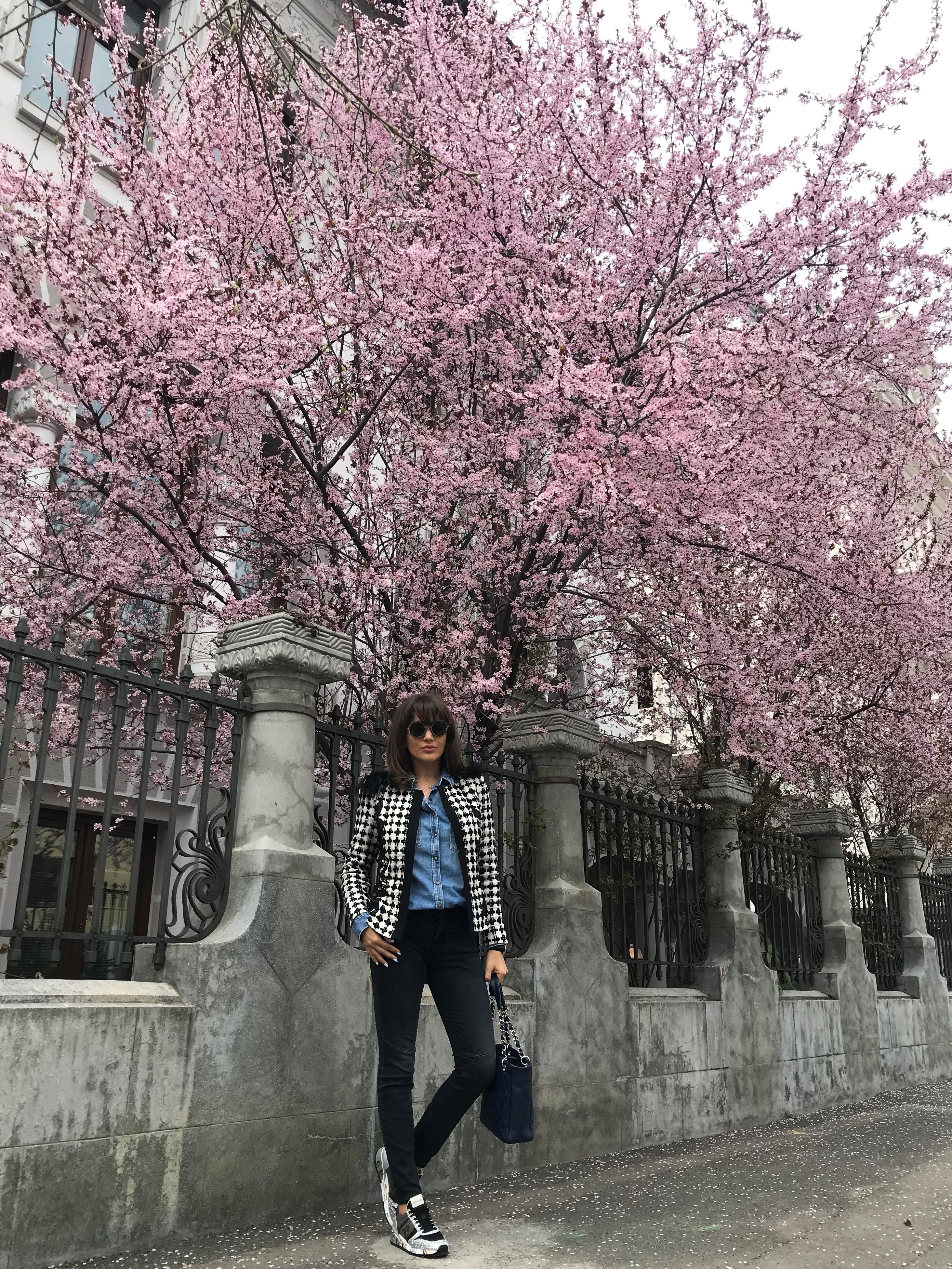 Acest sezon propun sa iesim din trendul comun al magazinelor uzuale si sa "reimprospatam" piese din garderoba proprie. Sau, daca nimic de acasa nu ne satisface, sa achizitionam o jacheta pe care sa o personalizam in functie de mood si de utilitate.
Cu cat combini mai multe texturi, cu atat vei putea obtine o piesa unica.  Pene, denim, capse, tinte, tweed, nasturi metalici sau perle, acestea sunt doar cateva dintre accesoriile care pot da nastere unei jachete care sa spuna despre tine cate ceva, chiar inainte de a face cunostinta…
Iata cateva dintre piesele mele preferate:
Geaca de blugi, in lucru. Cu fiecare ocazie cand o port, mai adaug cateva capse sau ace:
Sacou realizat din lana cu fir metalic, tweed Malhia Kent, jacard Bélinac (tesaturi pe care le folosim in design-ul rochiilor CRISTALLINI, utilizate de ani de zile de catre mari designeri internationali, Malhia Kent fiind un furnizor de baza inclusiv pentru casa Chanel) si resturi din blugii unui ex… ;). Sacoul este accesorizat cu pietre si perle Swarovski.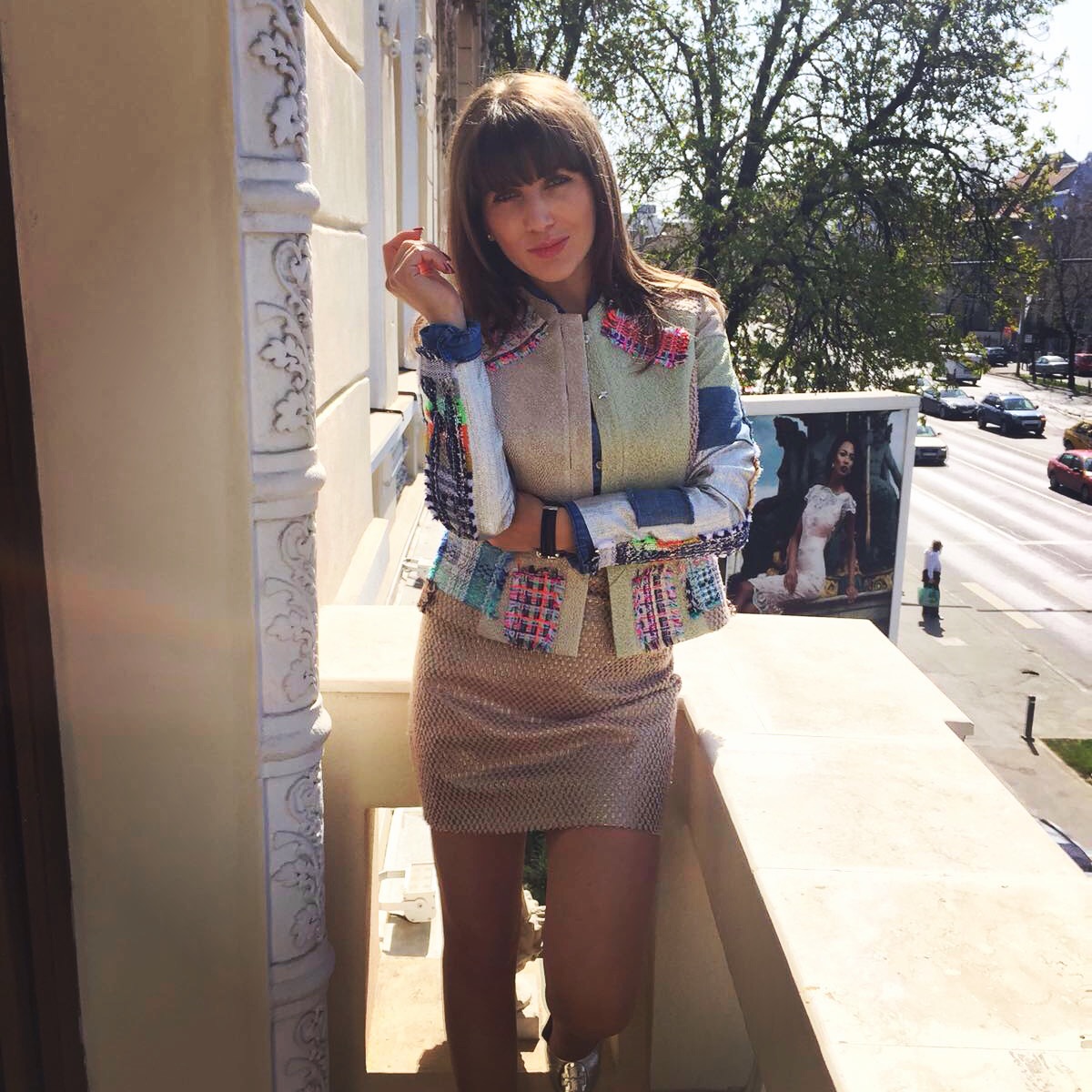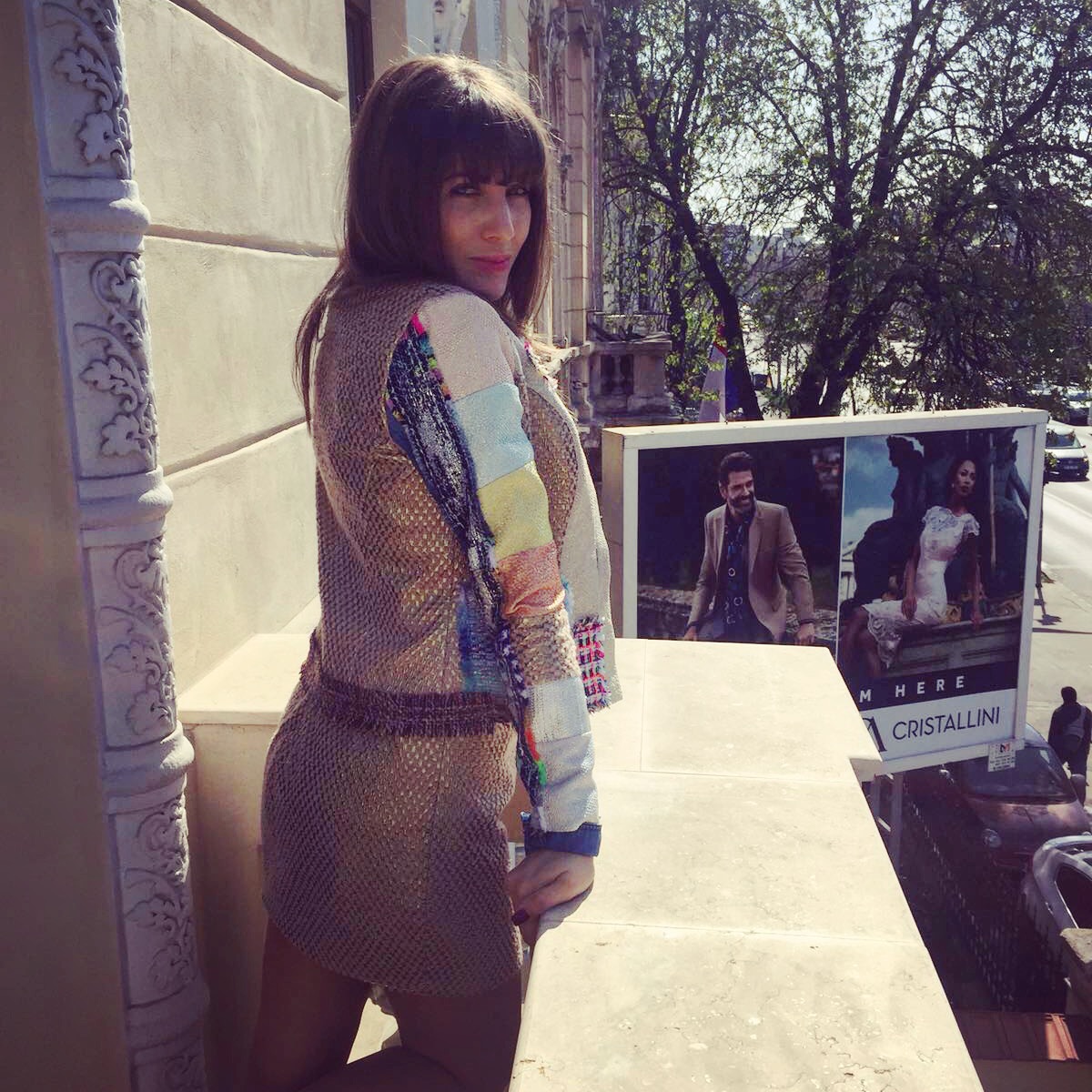 Sacou din dantela pe care am aplicat pene si dantela macrame. Pentru a "da viata" piesei, am schimbat nasturii, alegand nasturi de sacou barbatesc de la Consiglieri. Penele de strut sunt un must pentru o nota de extravaganta!
Inainte:
Dupa: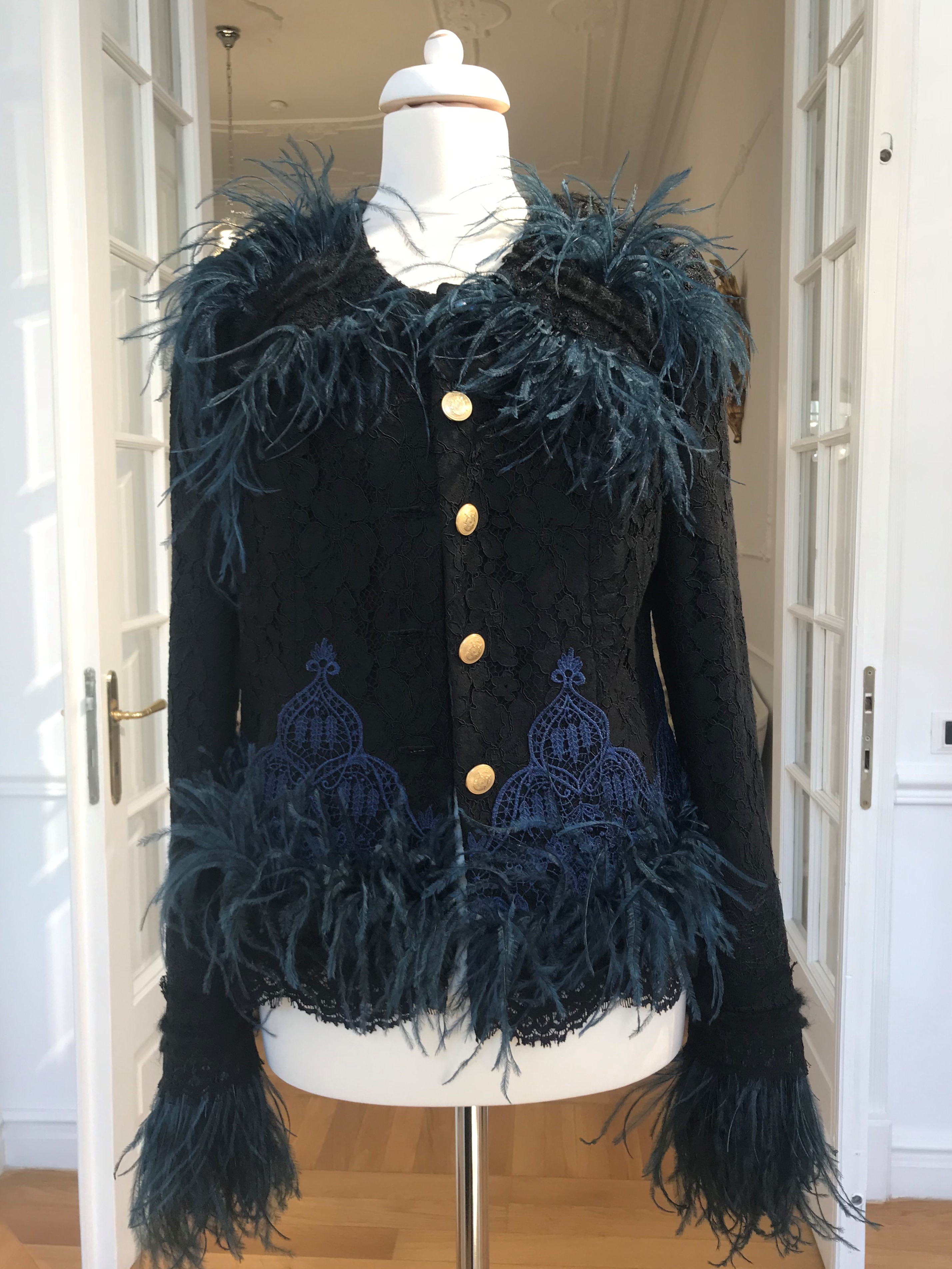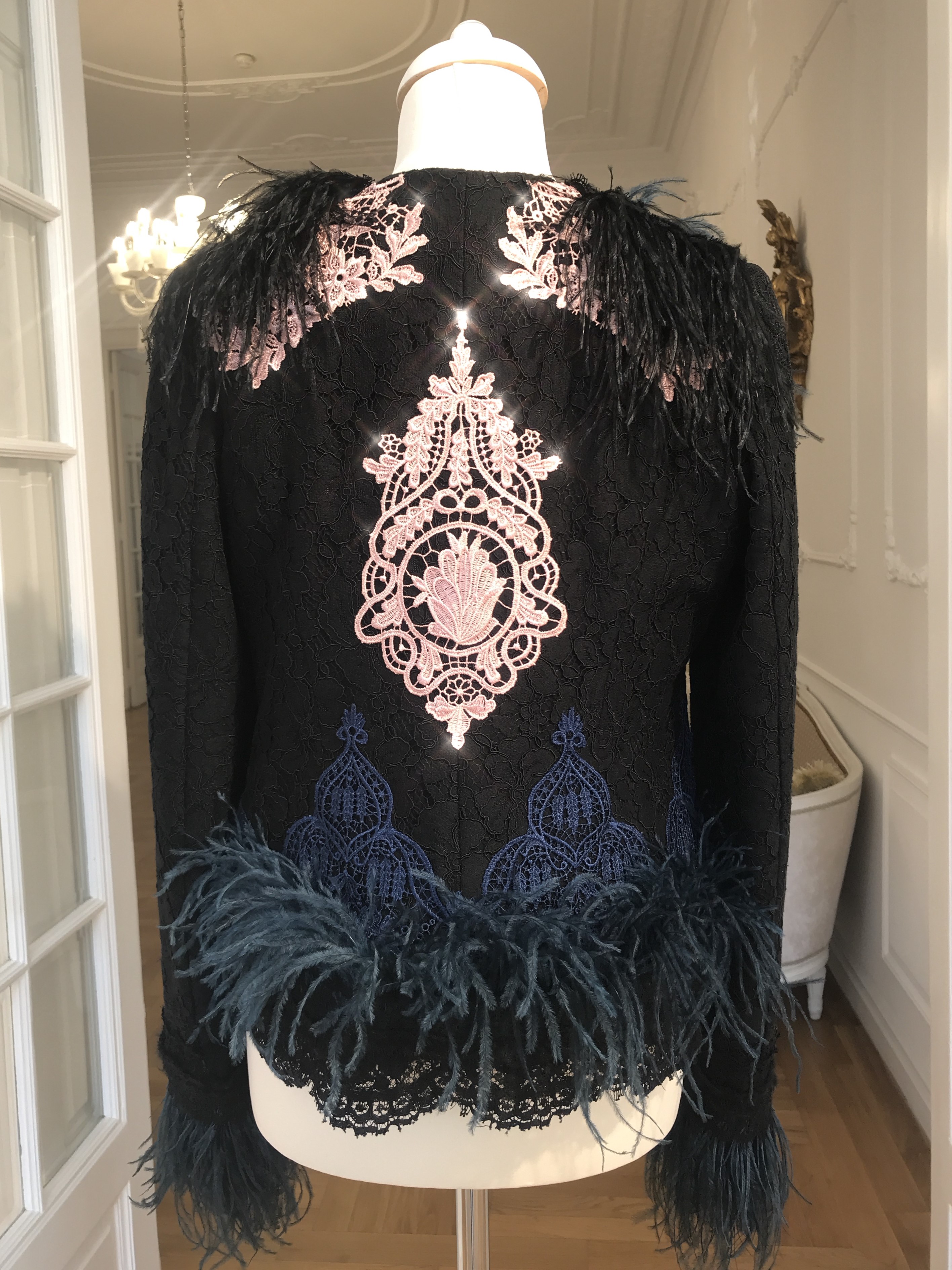 Sacou din lana cu aplicatii din dantela geometrica si pene de strut: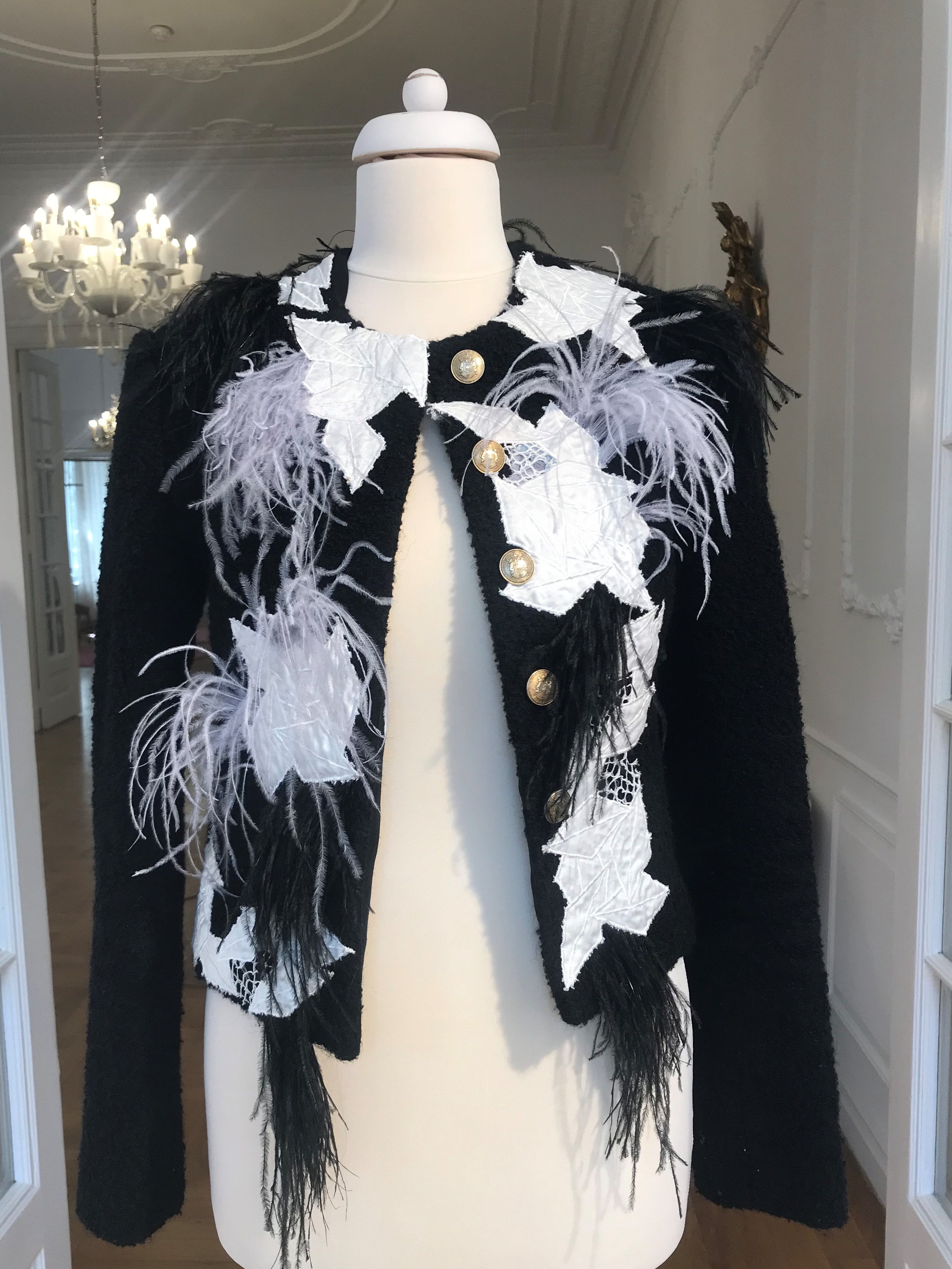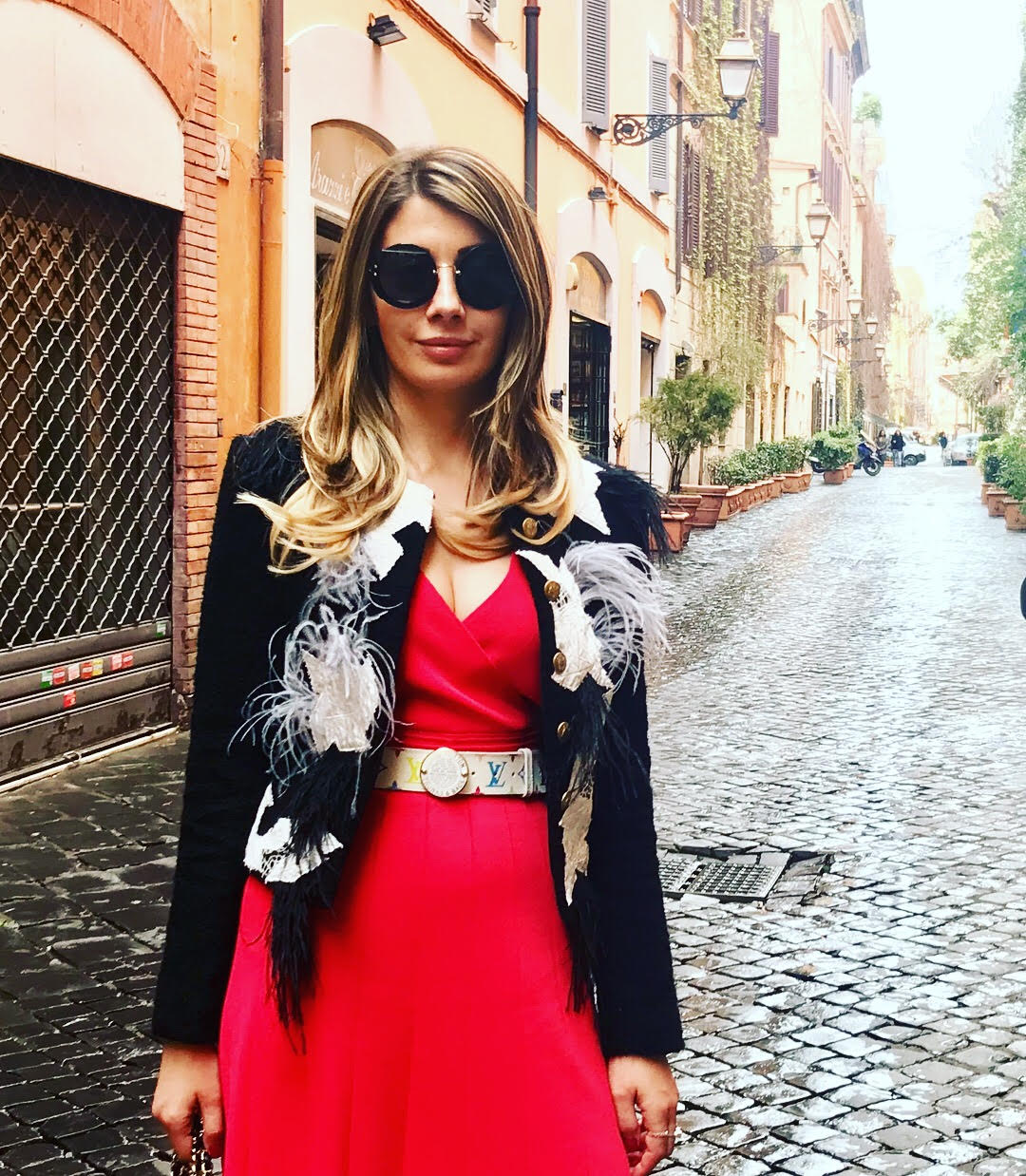 Daca ai o jacheta pe care ti-ai personalizat-o, astept poze si pareri, cu mare interes :).
Plus feed-back! Tie cum ti se par?
Si, pentru inspiratie, nimeni nu poate fi mai potrivit decat celebrul fashion icon // Anna Dello Russo: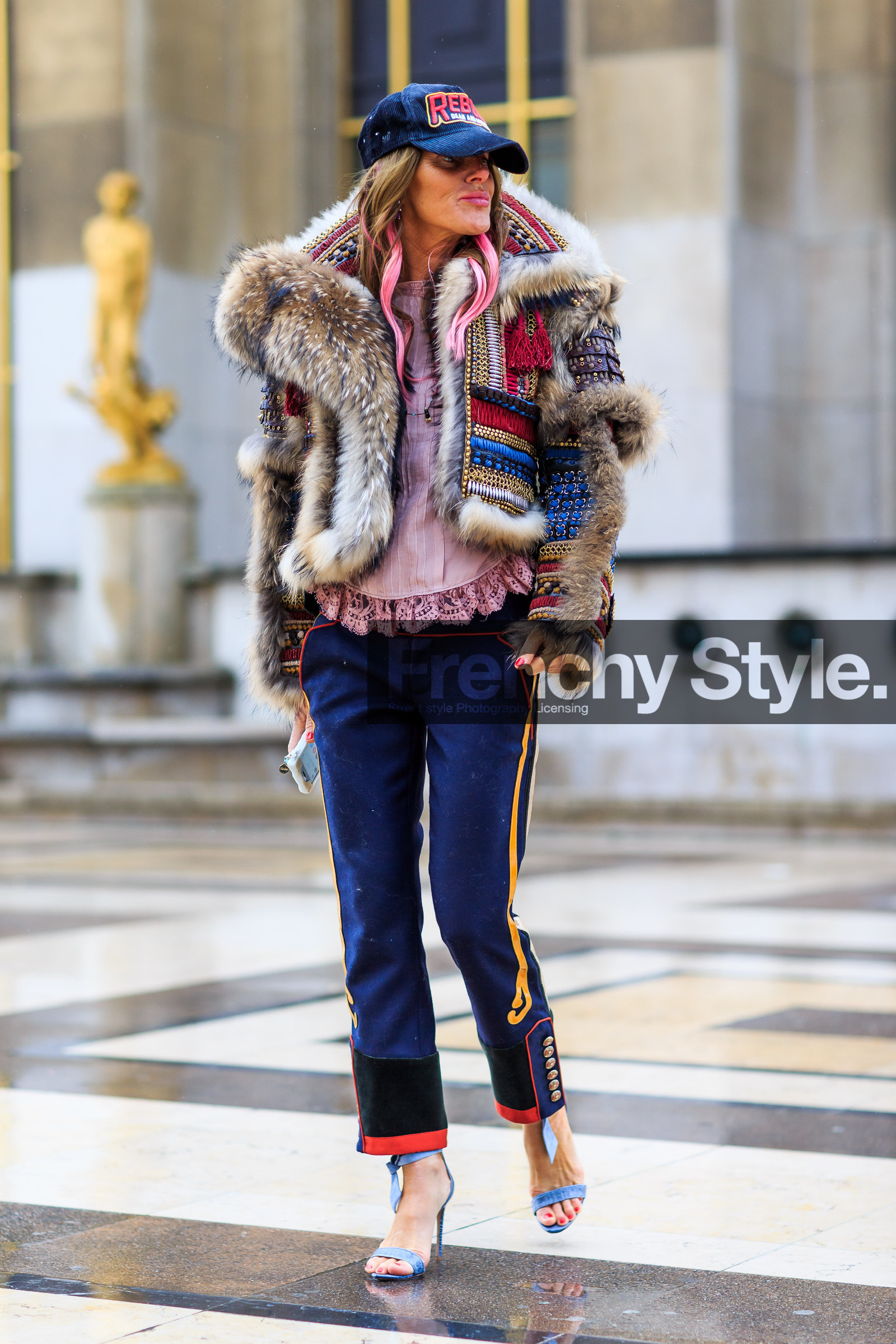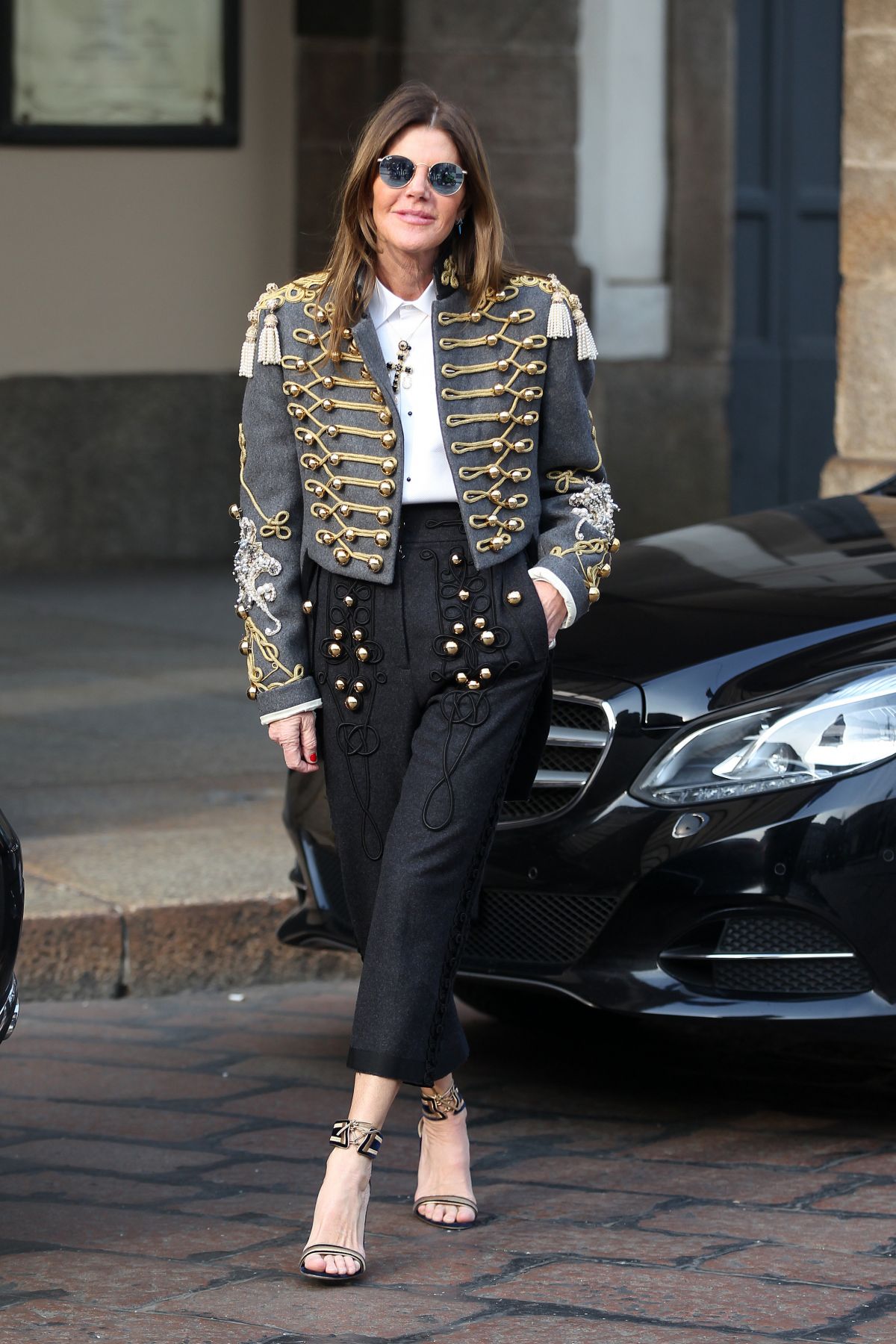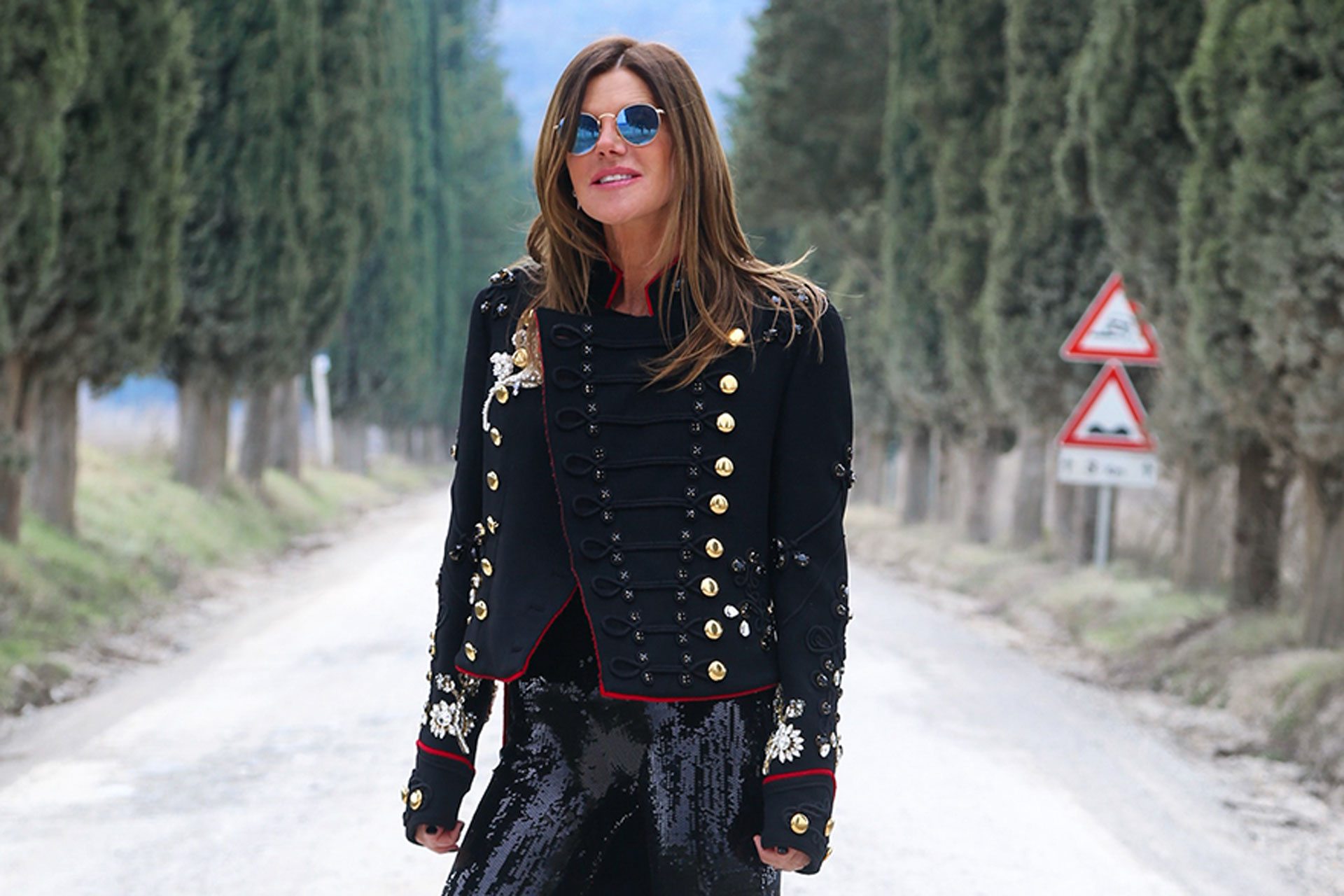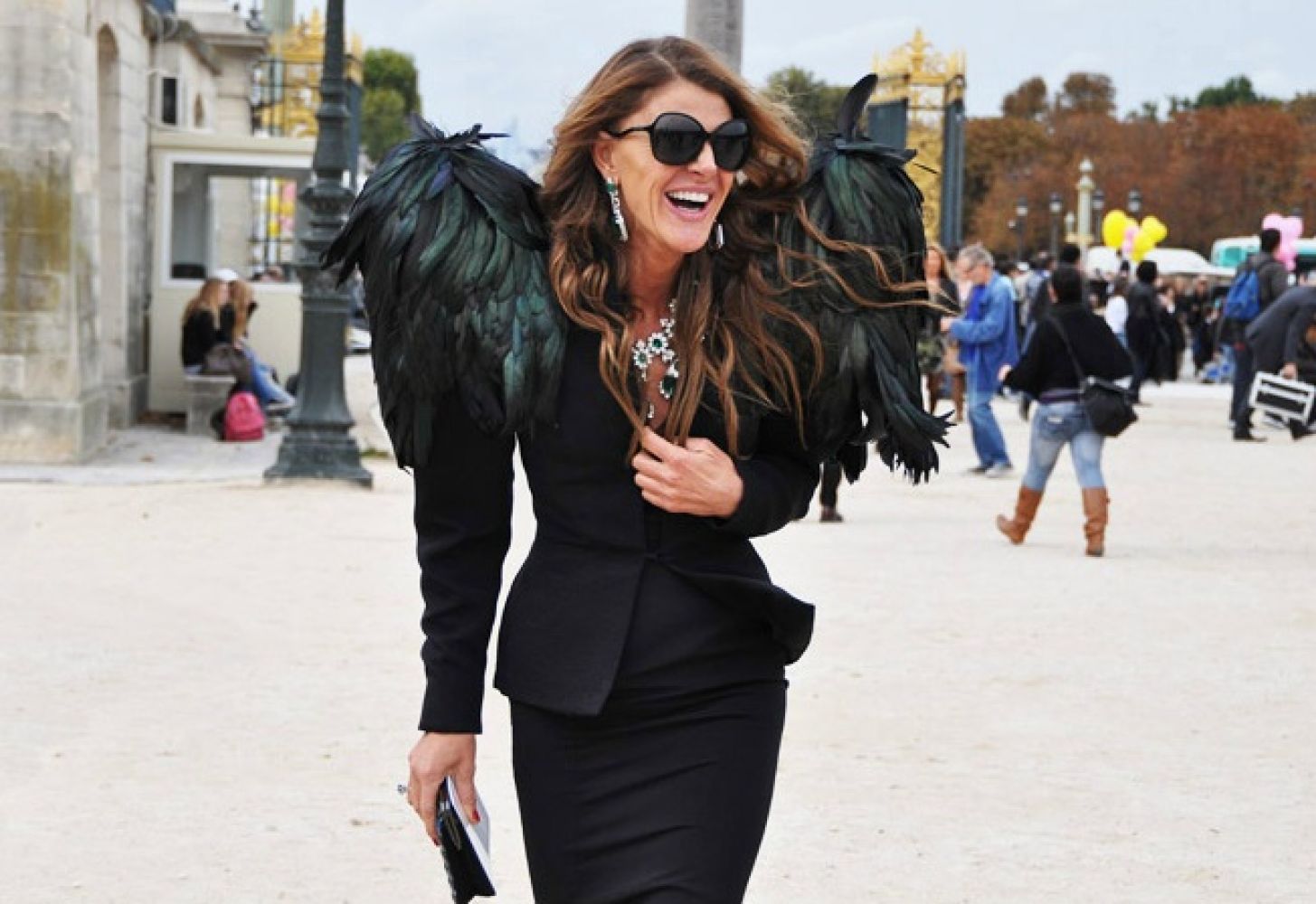 xoxo