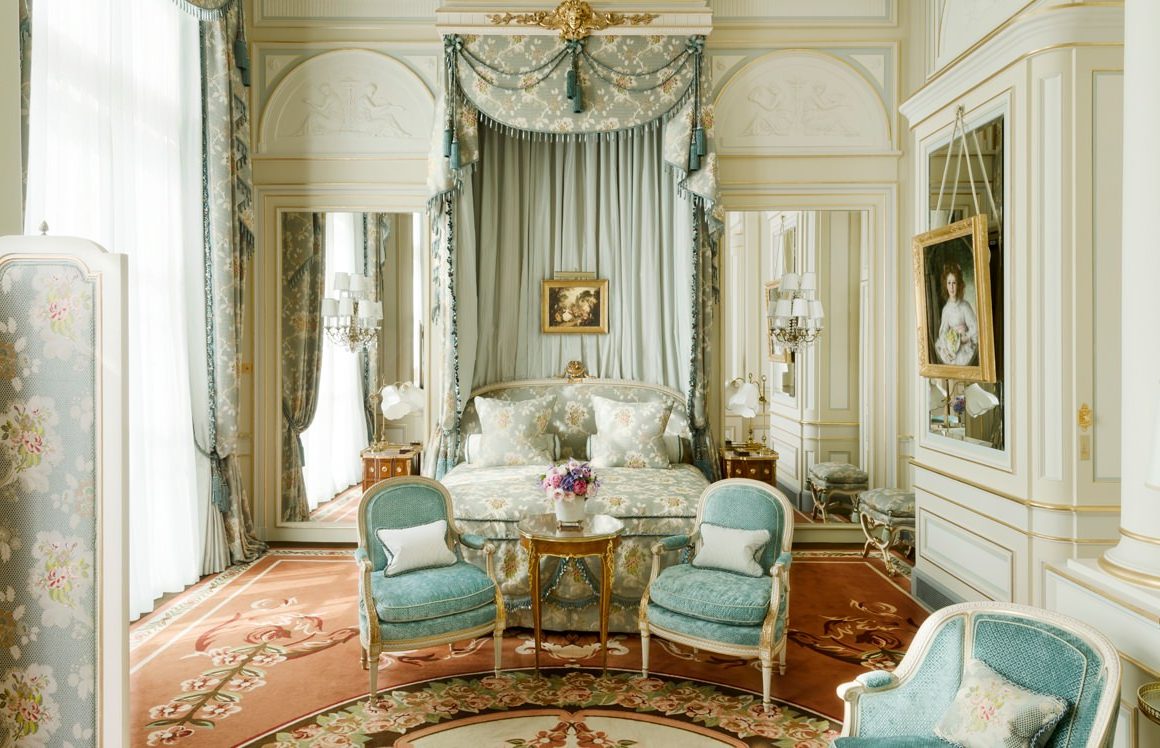 Cu fiecare pas pe care il faci in Ritz, descoperi cate un colt care are propria istorie. Aparent este doar un alt hotel din Piata Vendôme, dar ceea ce iti atrage atentia este vesnica miscare din fata: limuzine, portari, garzi de corp. Imediat cum intri, opulenta decoratiunilor si ghivecele cu sute de flori te transporta instant intr-o alta lume, o lume in care serviciile par fara cusur. Din experienta mea de pana acum, asa si sunt.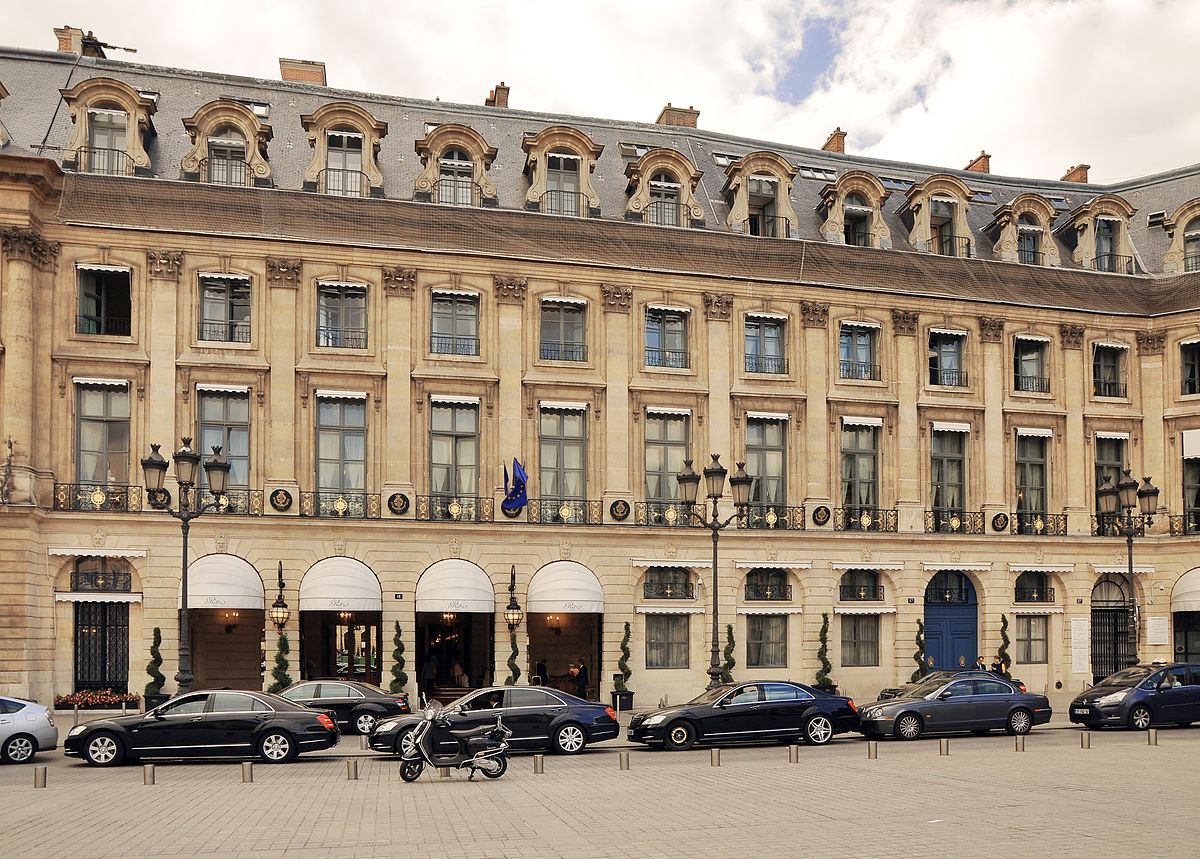 Citisem inca de mica carti in care aparea numele "Ritz", mereu legat de ideea de lux si generozitate. Prima data cand s-a intamplat acest lucru citeam cartea "Domnii prefera blodele"  a lui Howard Hawks, a carei ecranizare a avut-o in rolul principal pe Marilyn Monroe:
"Steward-ul îmi spuse că este ora mesei, mă voi duce deci sus, unde ne așteaptă domnul…, care ne-a poftit la masă în sala Ritz, o sală specială de mâncare pe vapor, unde poți cheltui mulți bani, pe când în cealaltă sală de mâncare e comun, se mănâncă prea ieftin.

Șampania totdeauna mă face să filozofez, ea mă face să mă gândesc că, atunci când viața unei fete este atât de hotărâtă de soartă cum se pare că e a mea, nu mai e nimic de făcut."
Cesar Ritz este fondatorul celebrului lant de hoteluri Ritz, fiind considerat "regele hotelierilor si hotelierul regilor". A inceput ca ospatar intr-un bistro, apoi intr-un restaurant unde a avansat cu greu deoarece, din dorinta de a servi clientii fara cusur, se grabea si spargea multe vase. A devenit asistent de ospatar si, usor, usor, atentia pe care o dadea fiecarui client si grija pe care  o purta restaurantului si-a lasat amprenta si pe restul serviciilor, ceea ce l-a facut dintr-o data sa fie foarte apreciat de managerii hotelului. La 22 de ani a fost angajat al Hotelului Splendide din Paris, unul dintre cele mai apreciate hoteluri din Europa din toate timpurile. Aici a cunoscut multi americani bogati care au avut o influenta radicala asupra lui. A inceput sa calatoreasca prin Europa si sa lucreze in diferite restaurante unde a deprins arta de a cunoaste preferintele culinare ale oamenilor din inalta societate.
"Clientul are mereu dreptate" este o replica celebra, Ritz fiind primul care a sustinut aceasta teorie, incercand mereu sa impace fiecare client al hotelurilor unde a inceput sa lucreze ca manager. Codul lui era:
"See all without looking; hear all without listening; be attentive without being servile; anticipate without being presumptuous. If a diner complains about a dish or the wine, immediately remove it and replace it, no questions asked."
Dupa alti cativa ani in care a acumulat experienta, calatorind incontinuu (sotia lui povestea ca niciodata nu reusea sa isi despacheteze complet valiza, pentru ca trebuia iarasi sa plece la drum), Ritz creeaza sindicatul Ritz Hotel impreuna cu Alfred Beit, cunoscut ca fiind cel mai bogat om din lume la momentul respectiv. Impreuna au deschis in 1989 Hotelul Ritz din Piata Vendome din Paris. La deschidere au participat persoane considerate elita europeana: Doamna de Grey, Ducele si Ducesa de Rohan, Calouste Gulbenkian si Marcel Proust.
In onoarea oaspetilor de seama pe care hotelul i-a avut de-a lungul timpului, Ritz Paris a restaurat camerele pastrand semnatura celebritatilor care au facut din hotel o a doua casa: Marcel Proust, Frédéric Chopin, Coco Chanel si Ducele si Ducesa de Windsor, a caror personalitate se reflecta in decorarea camerelor, o traditie de o sofisticare absoluta.
Frédéric Chopin a locuit la numarul 12, in Piata Vendôme, si a oferit lectii de pian exact vizavi de Ritz Paris, pana cand a murit in 1849: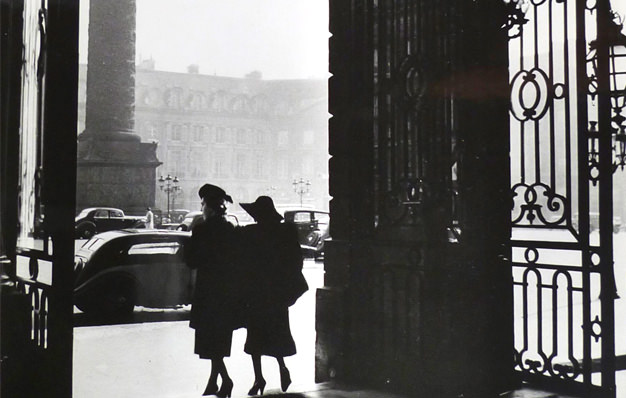 In onoarea lui, in Hotel Ritz te poti caza intr-o camera care omagiaza talentul si stilul incomparabil al pianistului: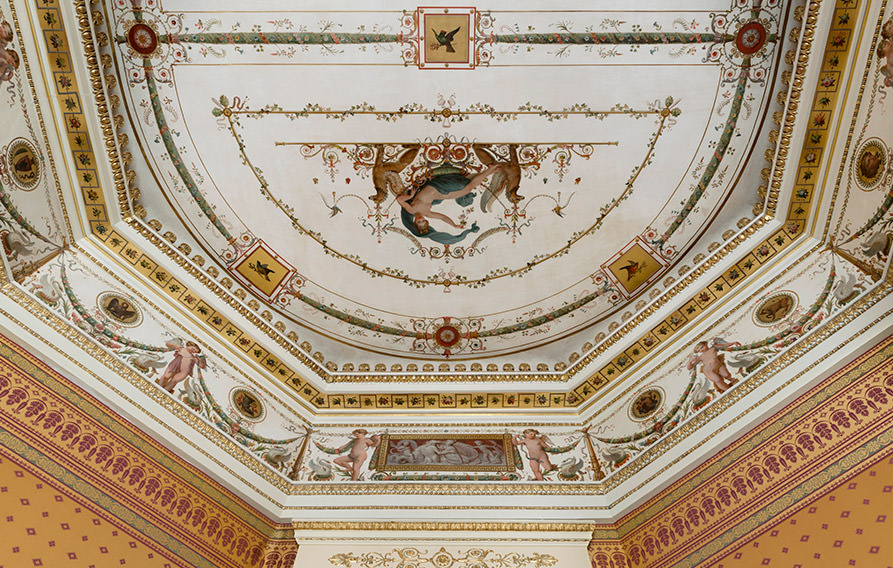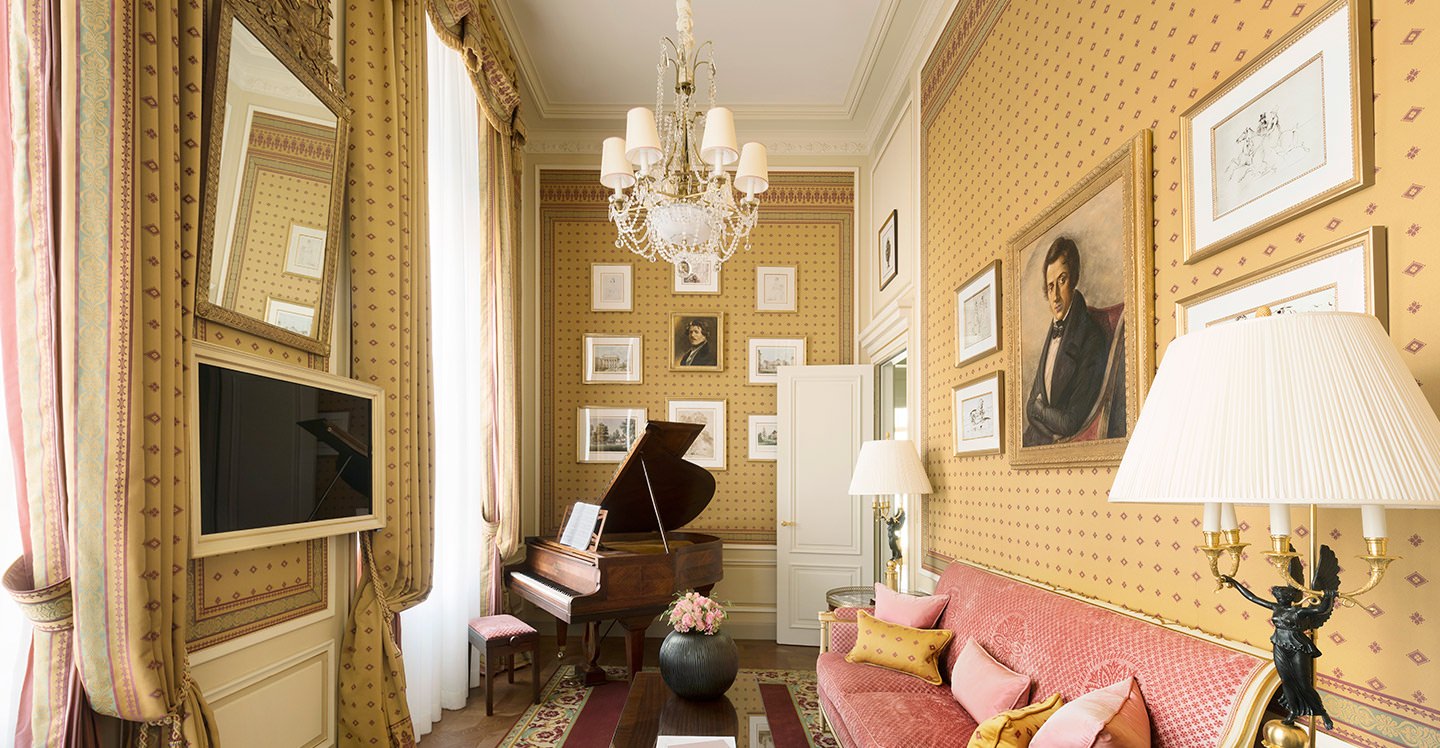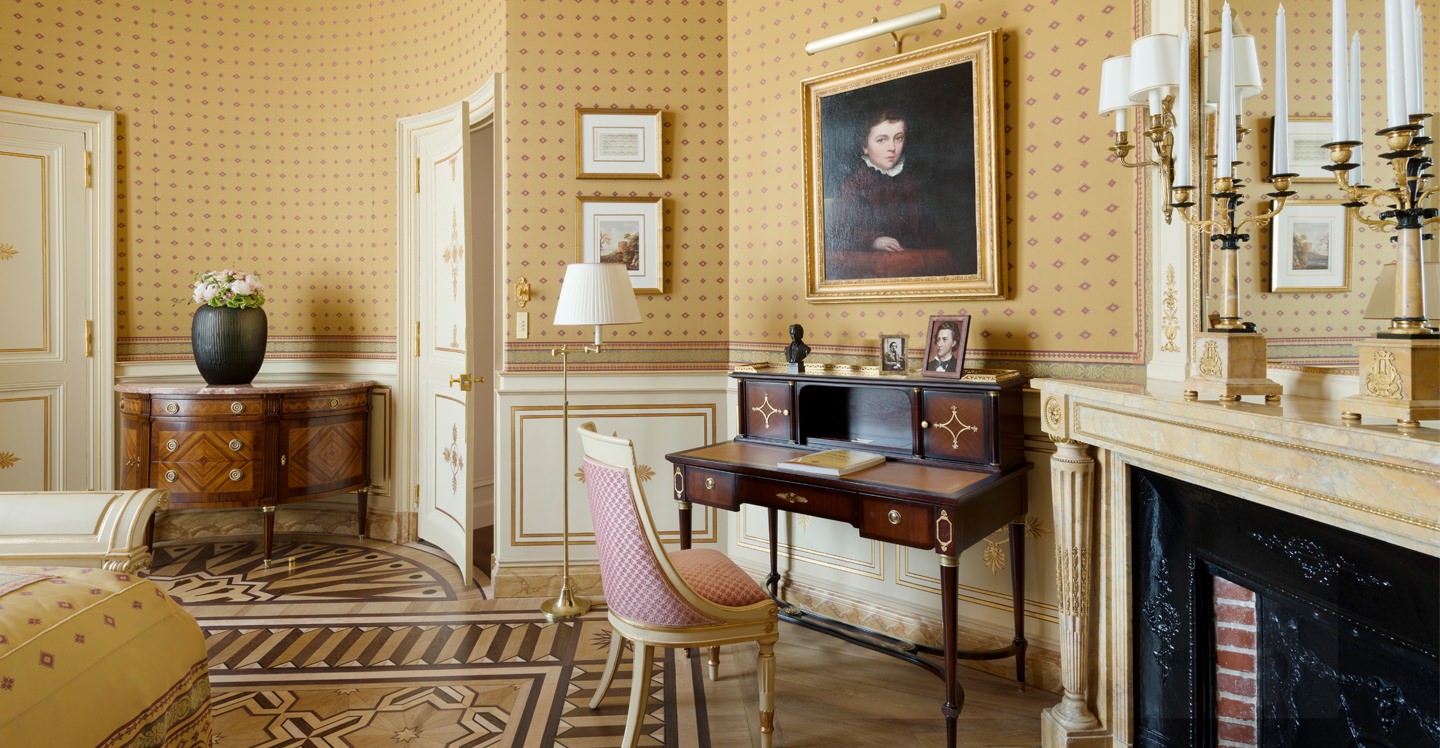 In memoria scriitorului Marcel Proust care a fost client al hotelului inca din prima zi, Hotel Ritz fiind pentru el parte integranta a vietii pariziene, s-a redecorat o camera ca o mini-biblioteca, deoarece universul ideal al scriitorului era o lume in care esti inconjurat de cartile pe care le iubesti: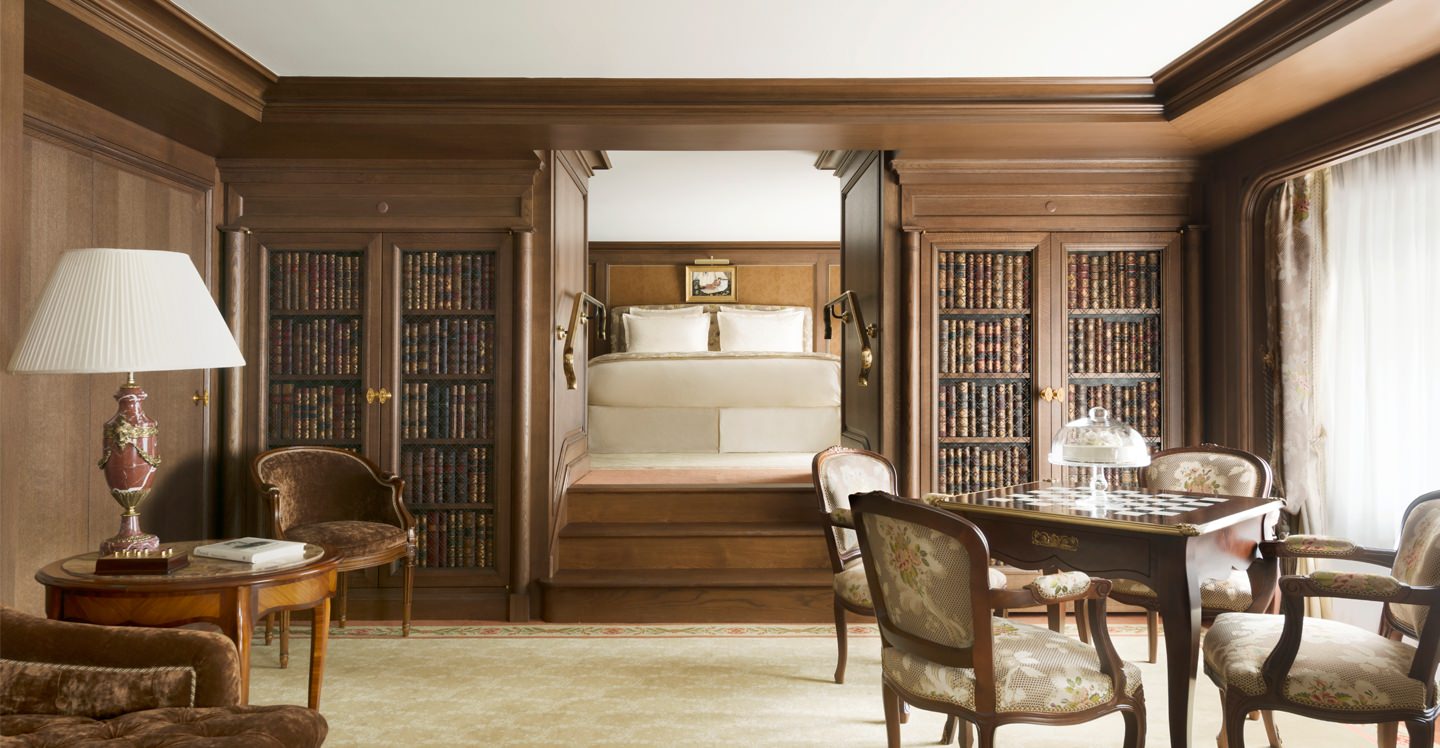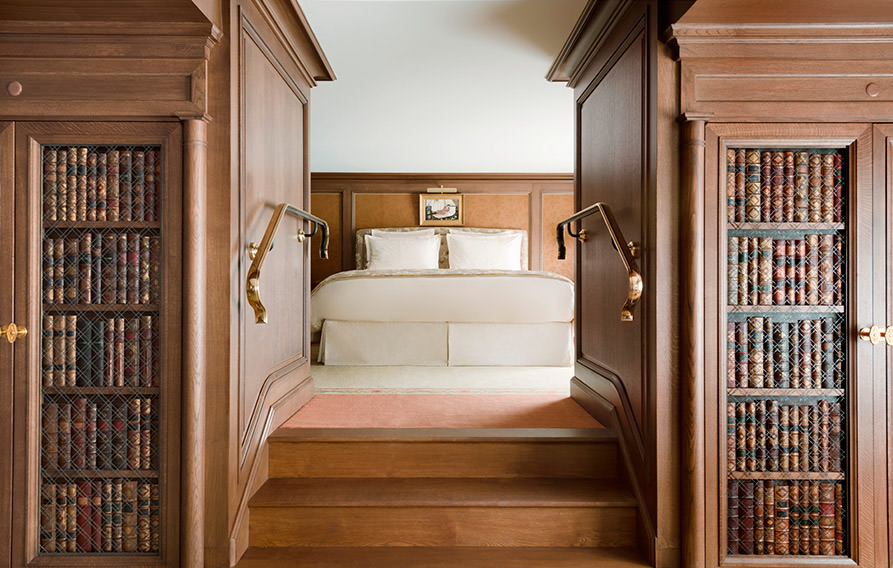 Preferatul meu este apartamentul Coco Chanel, decorat de insasi Gabrielle, pentru care Ritz era o a doua casa: luxul si rafinamentul sunt la cote maxime, o reflexie a dragostei pe care o purta stilului asiatic cu oglinzi imense si combinatii gratioase de alb si negru. Aici poti vedea multe portrete, schite si fotografii care au ramas chiar si astazi necunoscute publicului larg: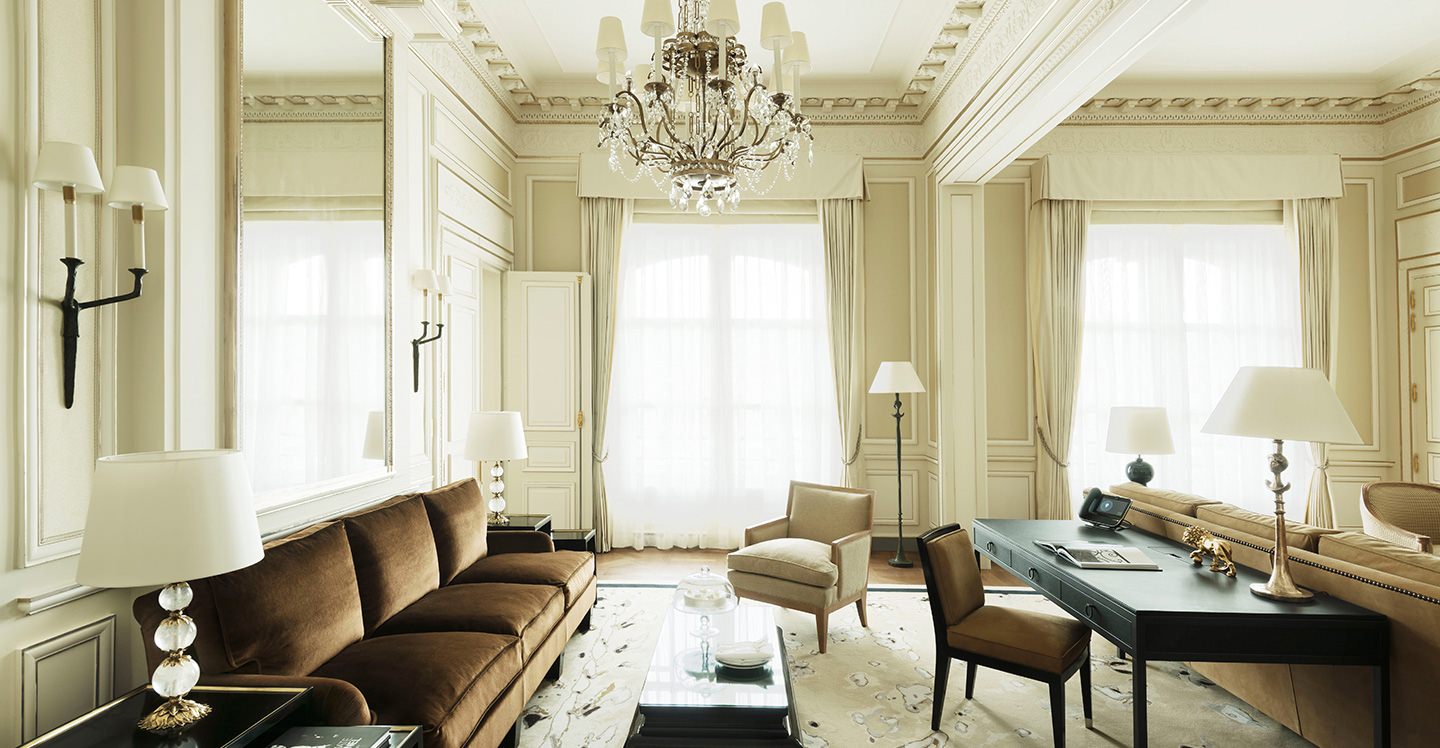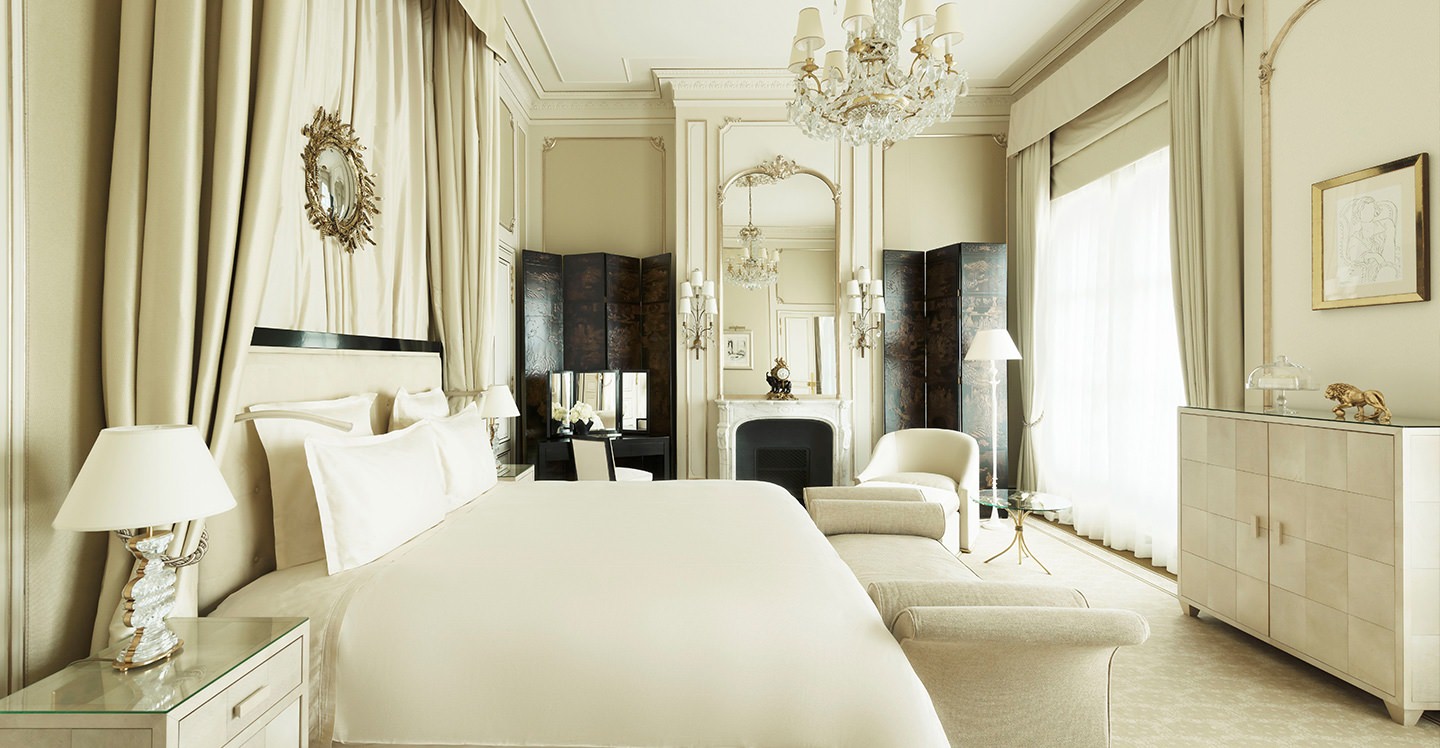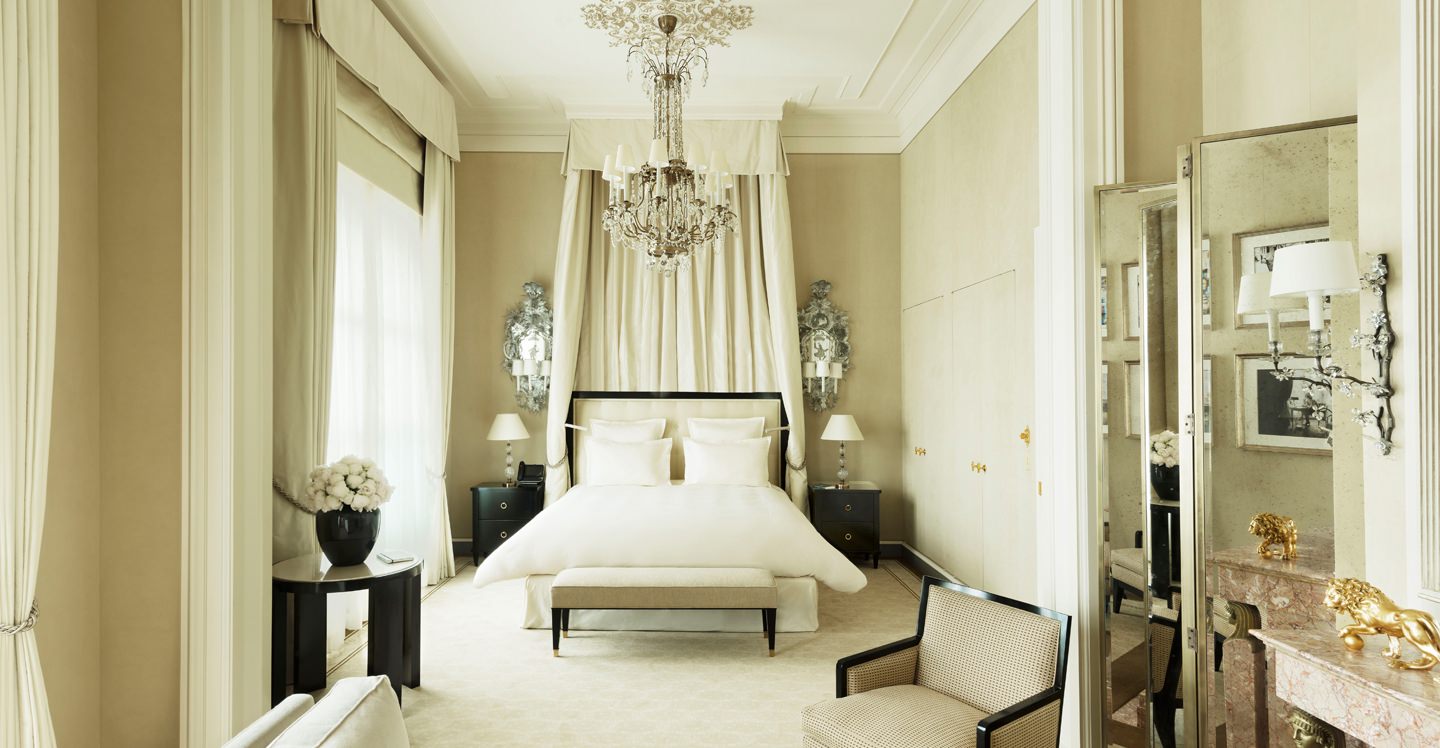 De fapt, Ritz considera ca hotelul trebuie sa fie intotdeauna conceput ca o a doua casa si mai ales sa fie creat ca o declaratie de dragoste pentru femeile din lumea intreaga: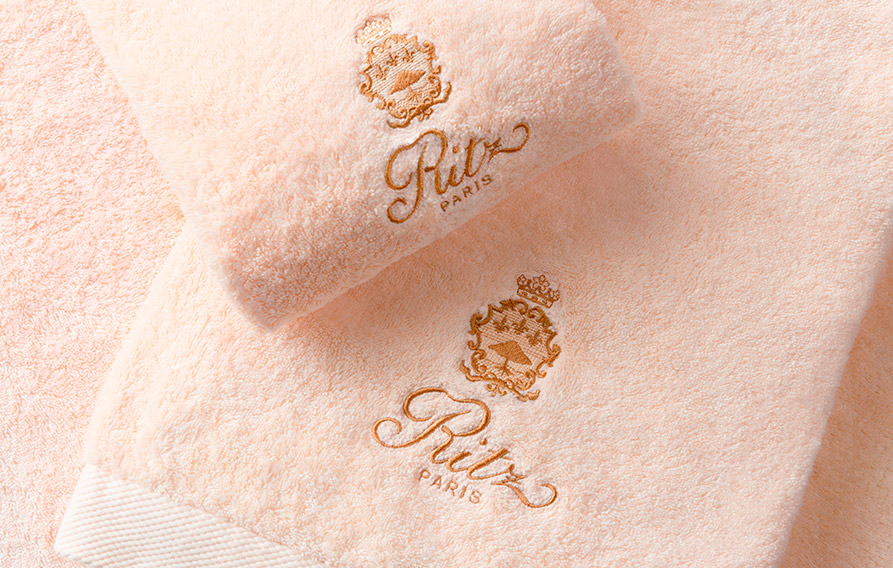 Apartamentul Cesar Ritz: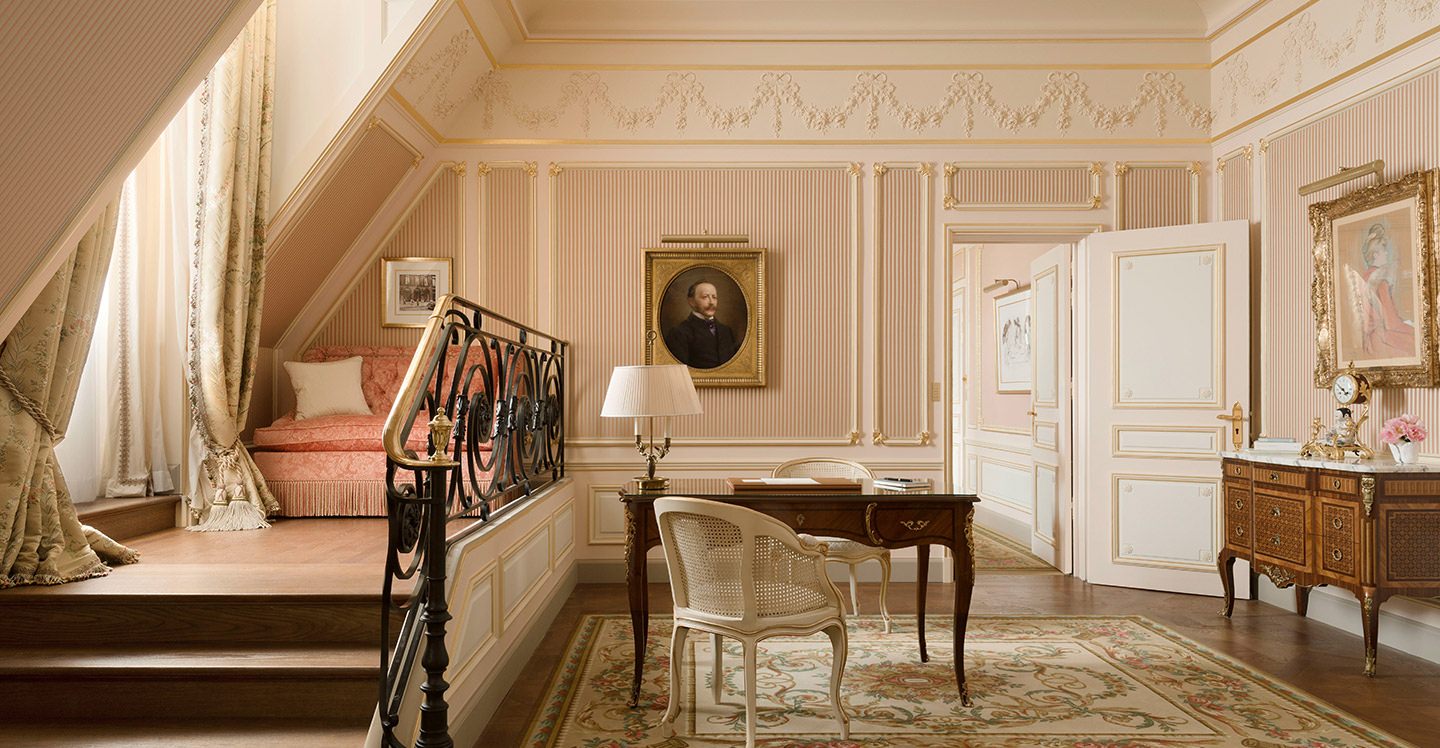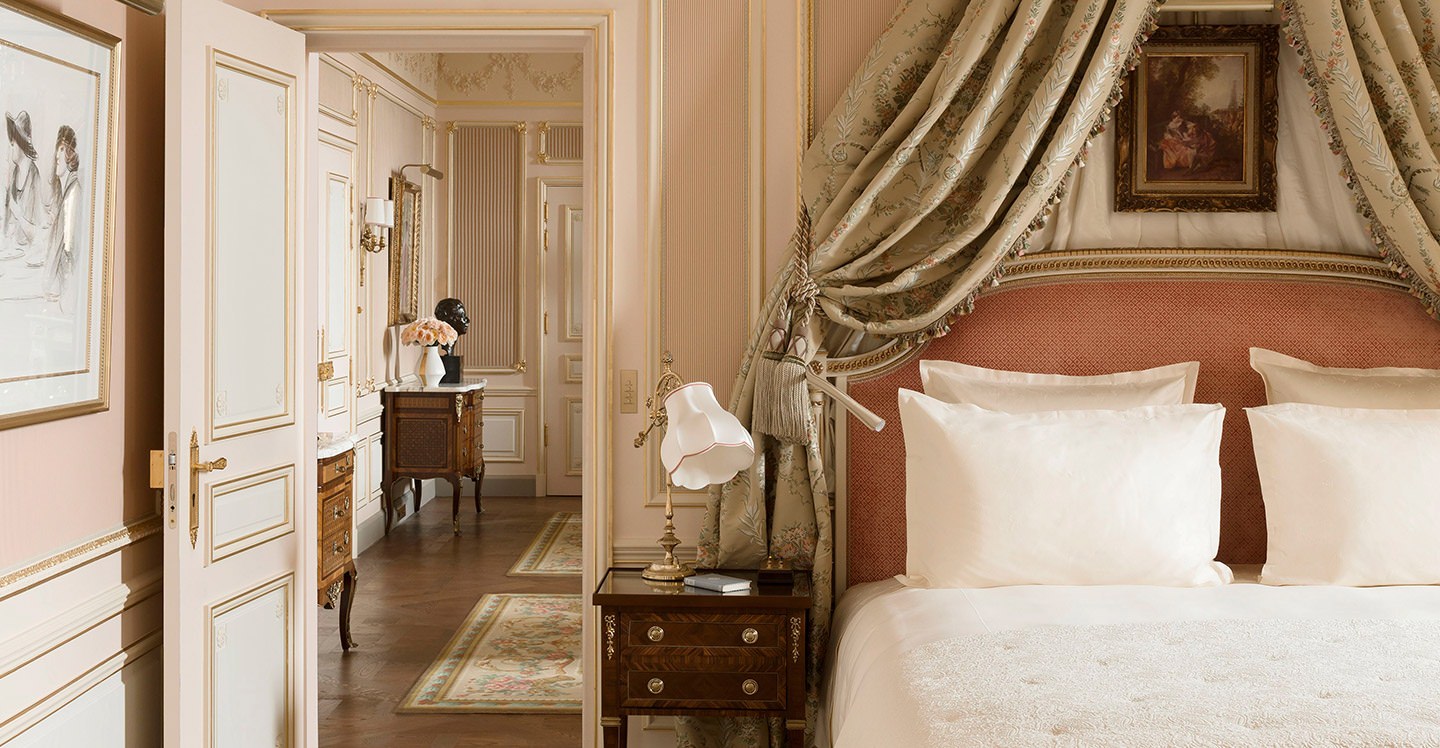 Apartamentul in stilul Gatsby unde au stat Zelda si F. Scott Fitzgerald, plin de gratie si aranjamente excentrice: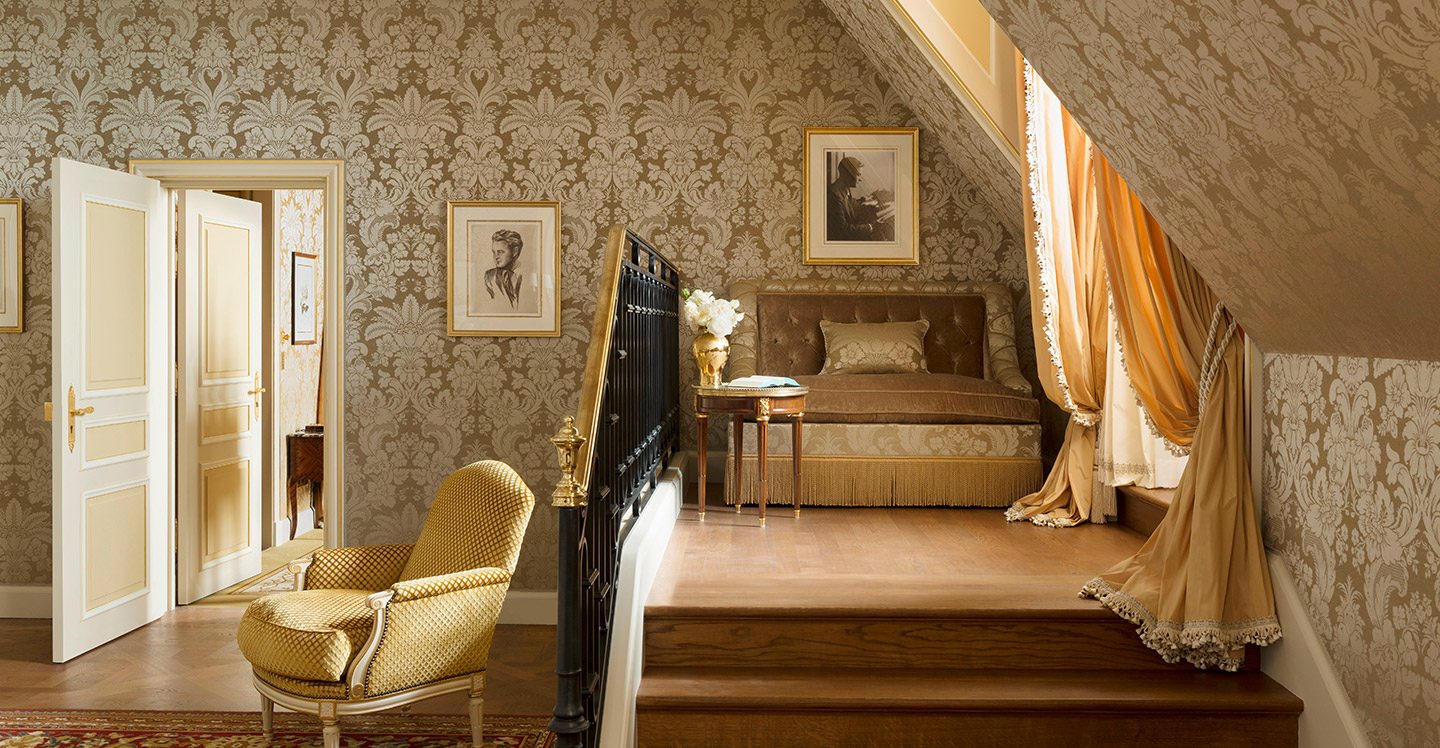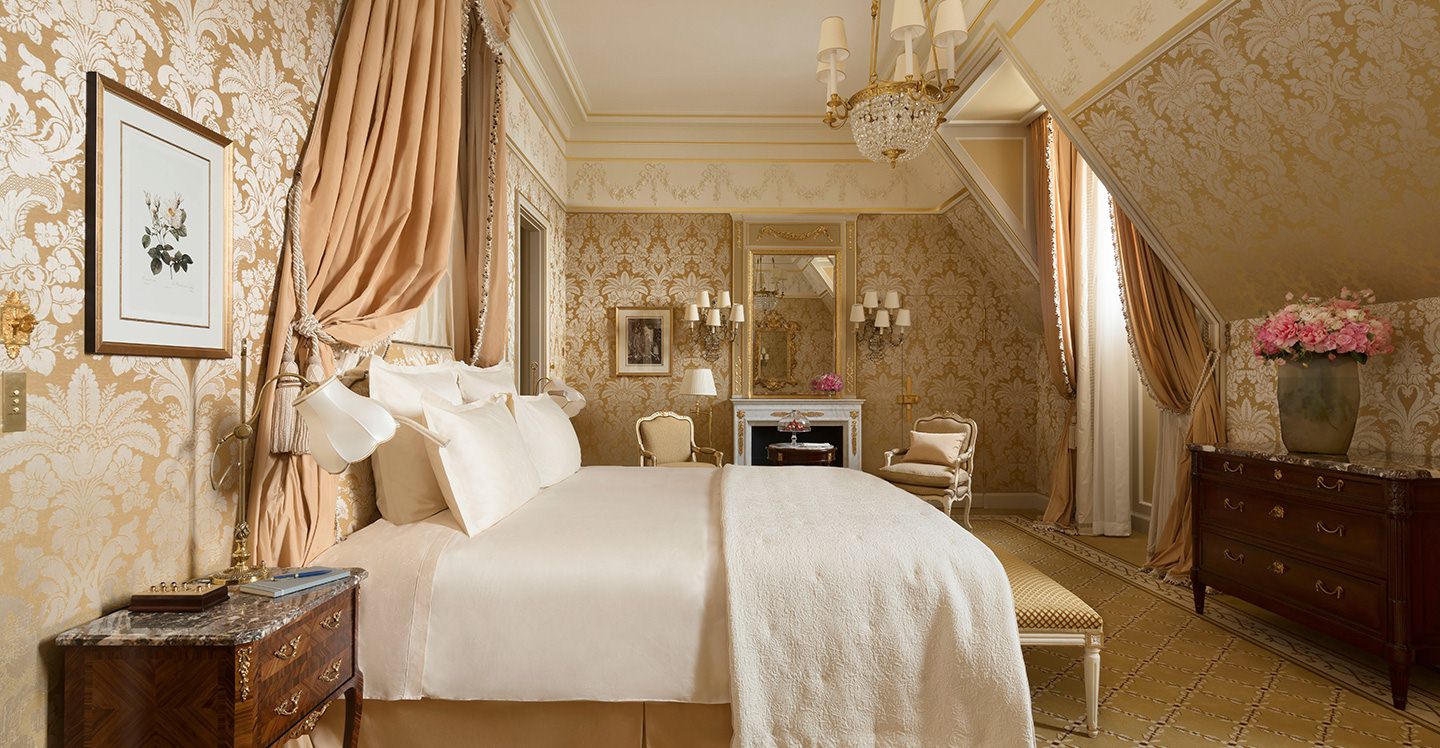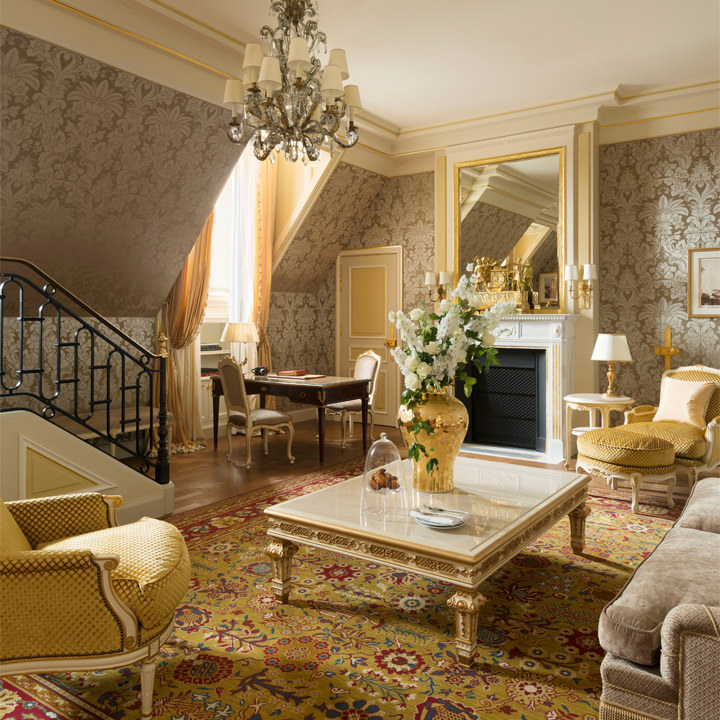 Apartamentul Charlie Chaplin, plin de rafinament, creat in memoria talentului incomensurabil, un tribut in onoarea artistului de neuitat. Un stil neoclasic, mobila in stilul Louis XVI, presarat cu note personale ale actorului: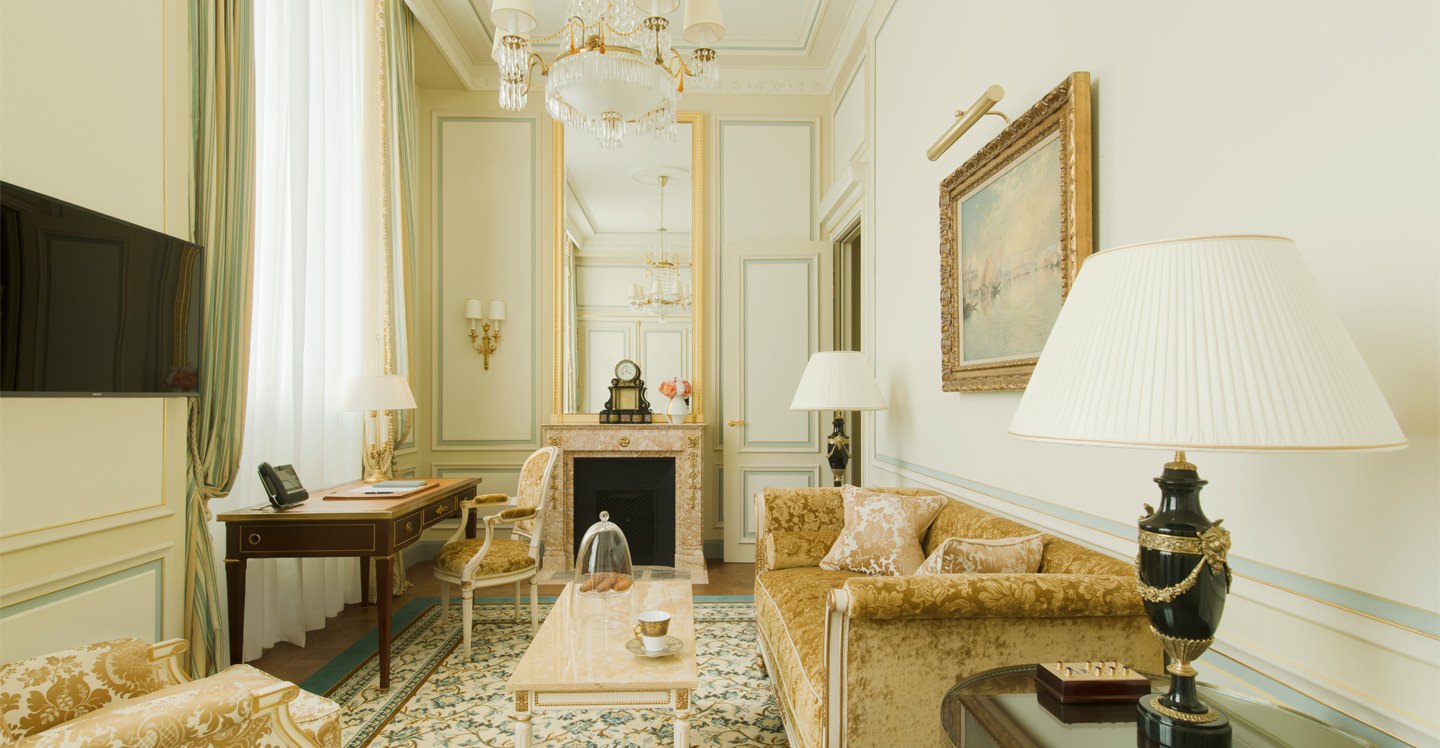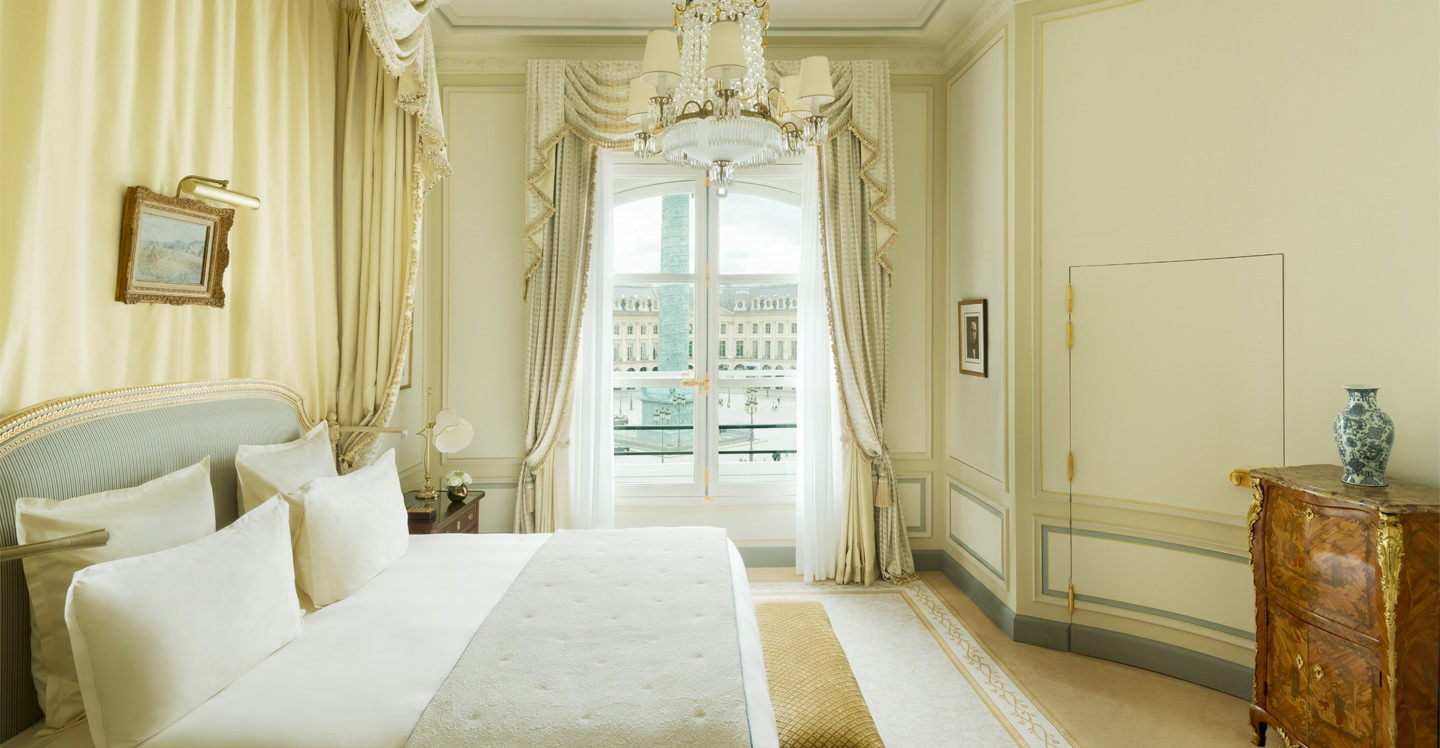 Stilul luxos plin de grija pentru oaspeti se pastreaza inca de-a lungul anilor, reflectand dorintele ramase in istorie ca fiind linia de pornire pentru industria hoteliera din intreaga lume. Totul se vede in detalii: munti de flori, ospatari la tot coltul gata sa te serveasca, decoratiuni opulente, rafinate, muzica lenta, cantata live la pianul din bar sau auzindu-se in surdina, o armata de oameni care te insotesc pana la masina sau iti tin umbrela sa nu te atinga un strop de ploaie. Si, regula de baza: sa fii mereu cu zambetul pe buze si amabil.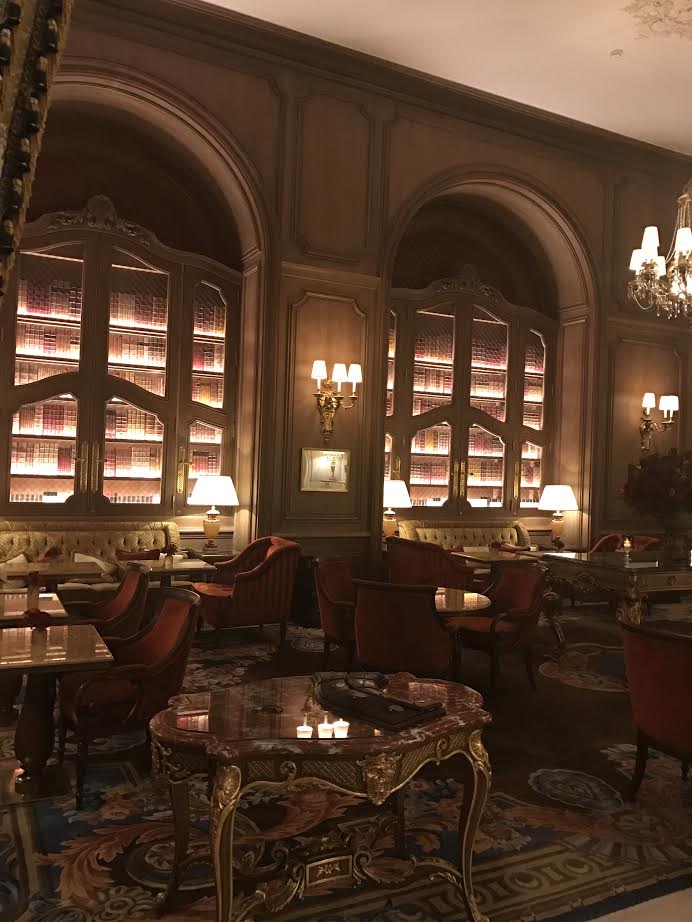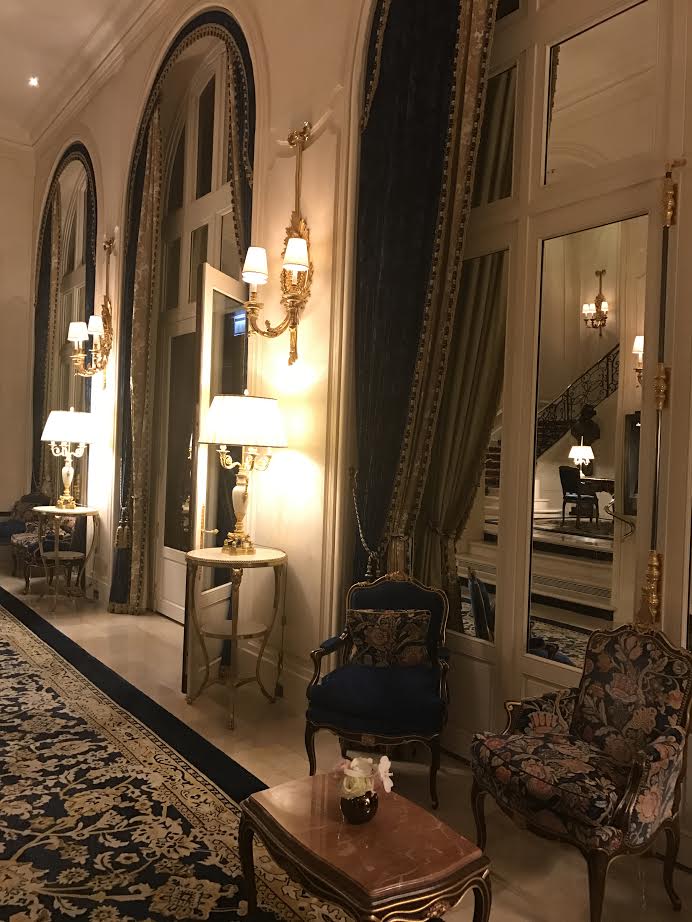 Baile sunt concepute intr-un stil la fel de opulent ca si camerele, barurile hotelului sau receptia: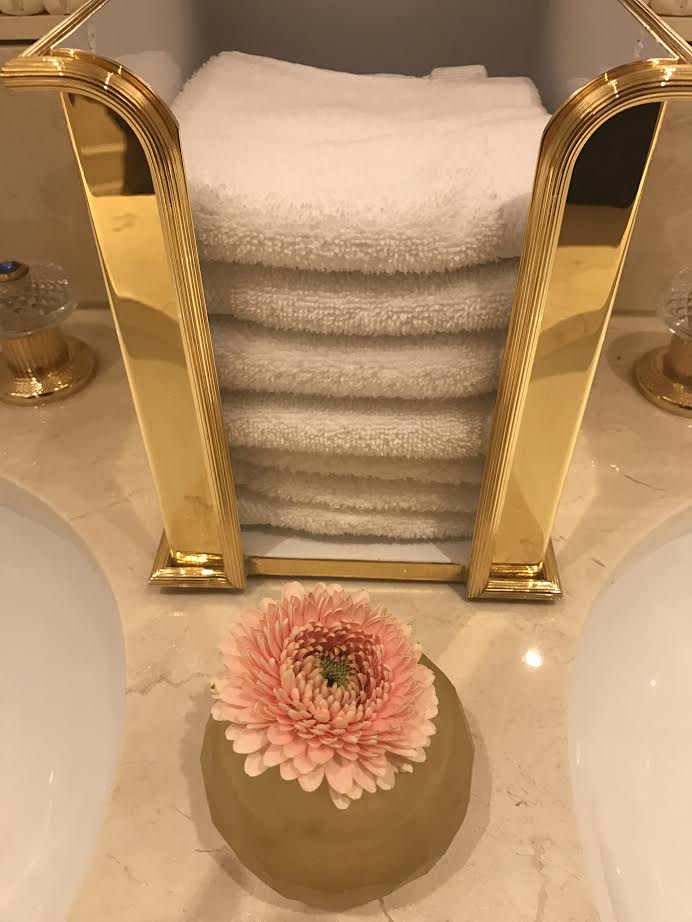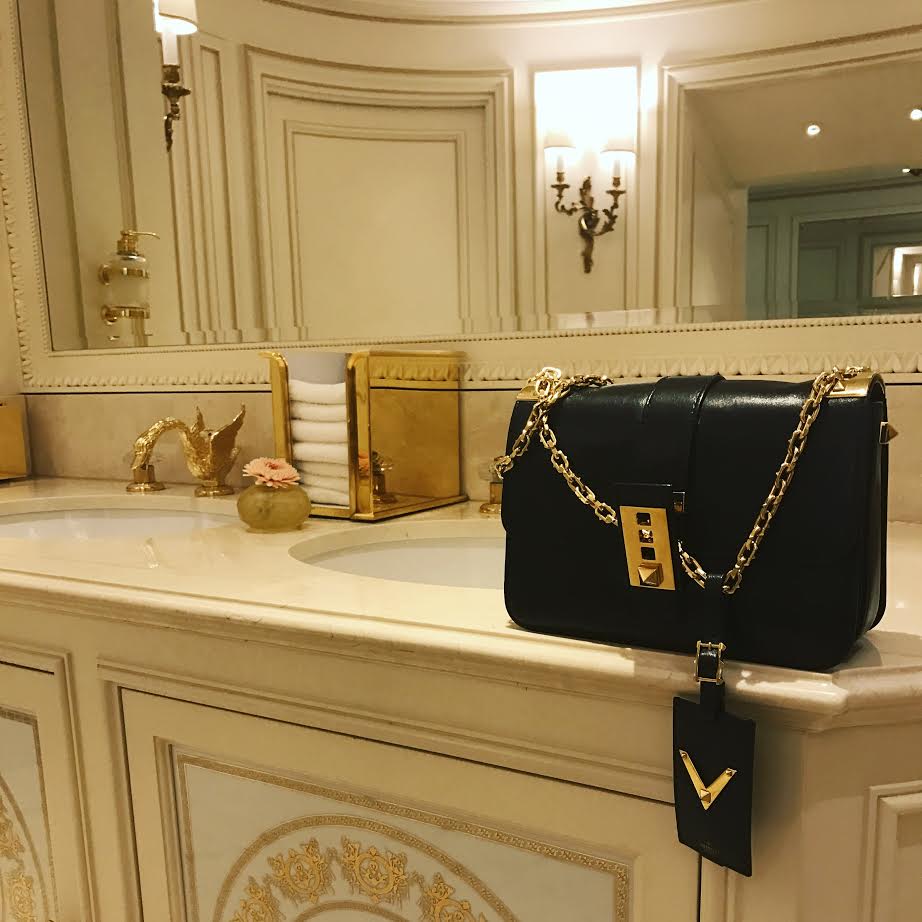 Mici detalii care te pot inspira oricand sa adopti acest stil in propria casa, indiferent de buget <3. Uneori creativitatea si grija pentru micile lucruri sunt cele care fac diferenta.
In final, alte cateva poze inspirationale cu apartamentele prestigioase, de o eleganta deja legendara: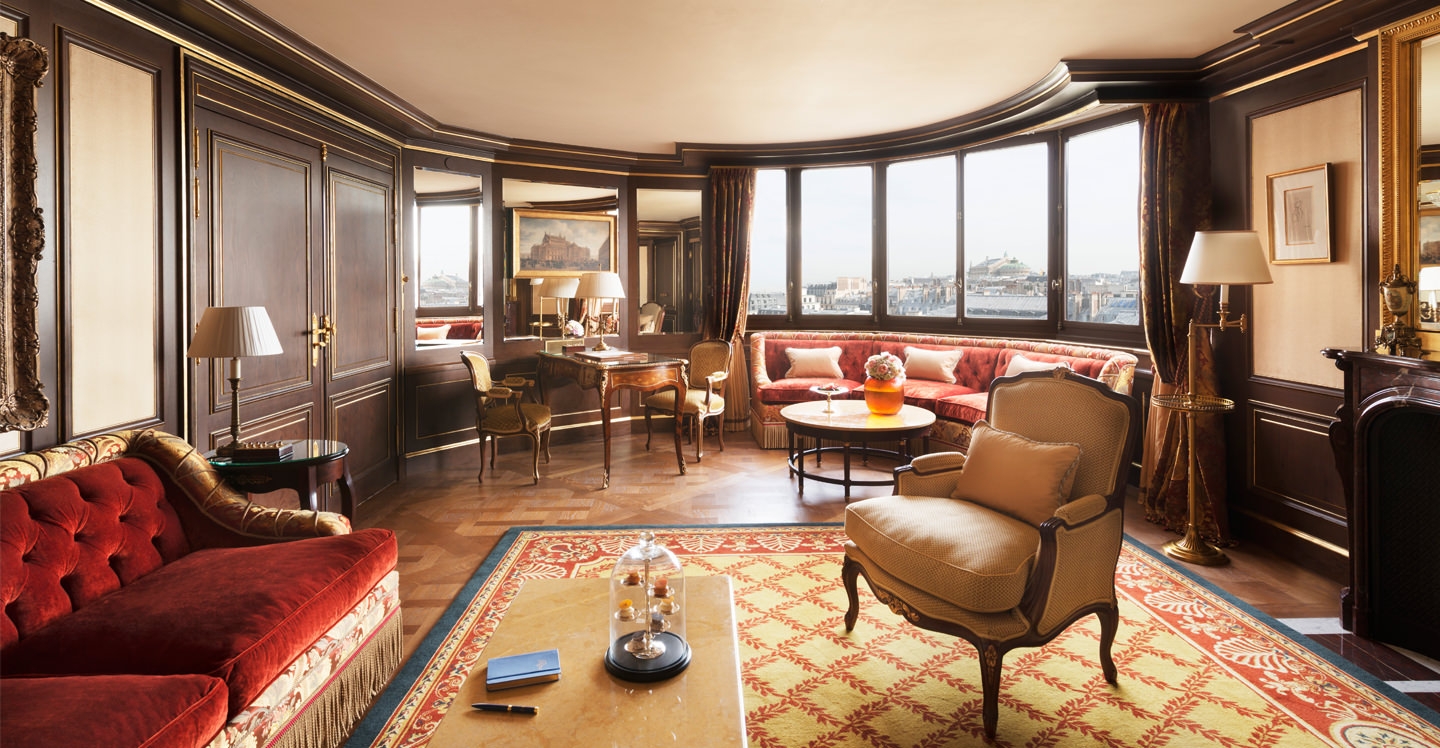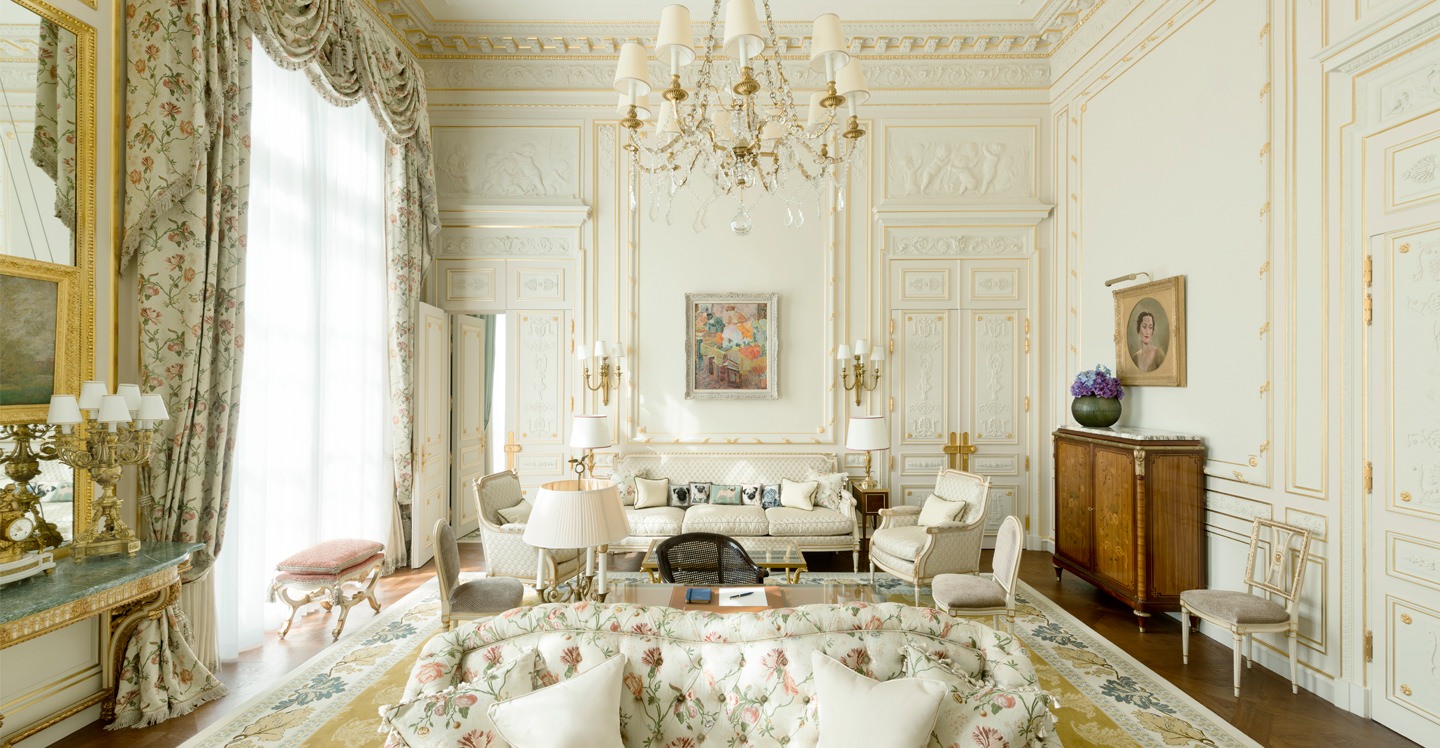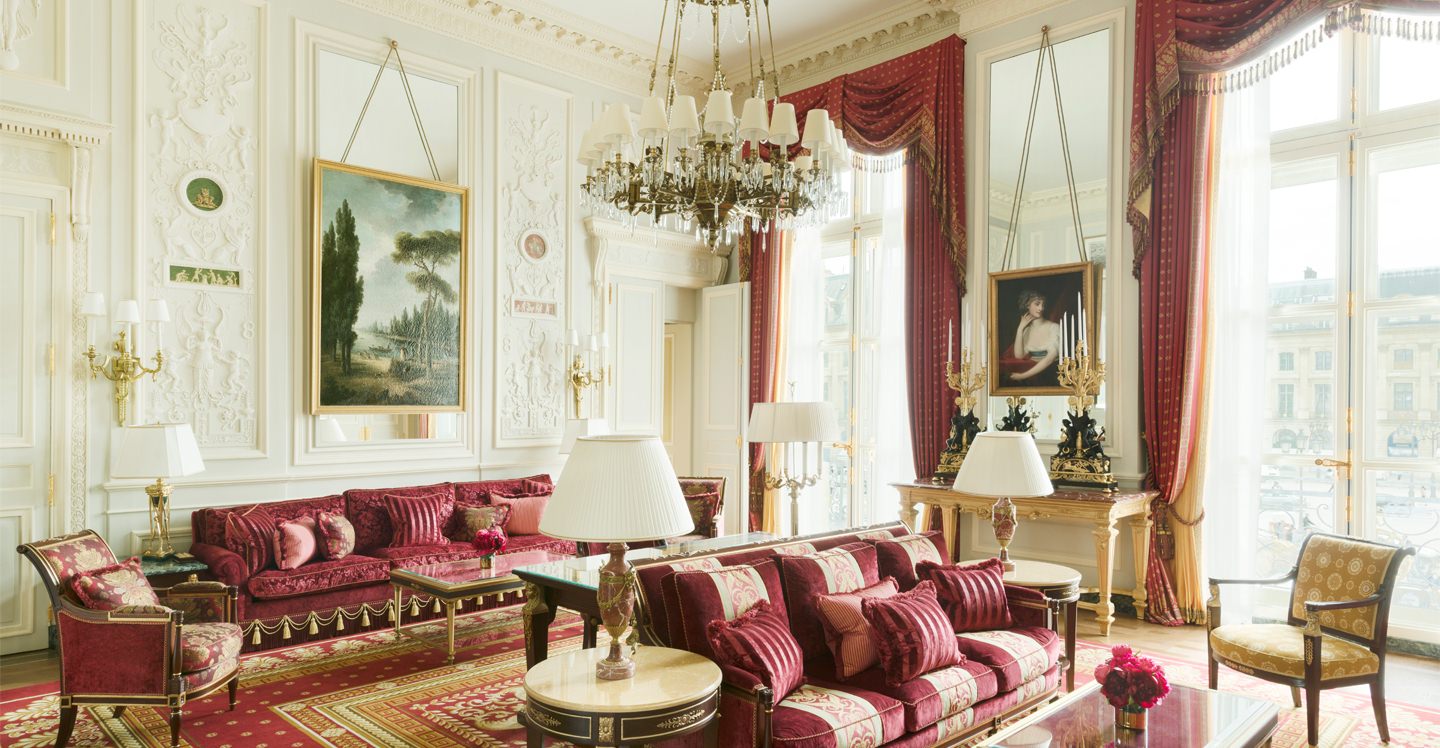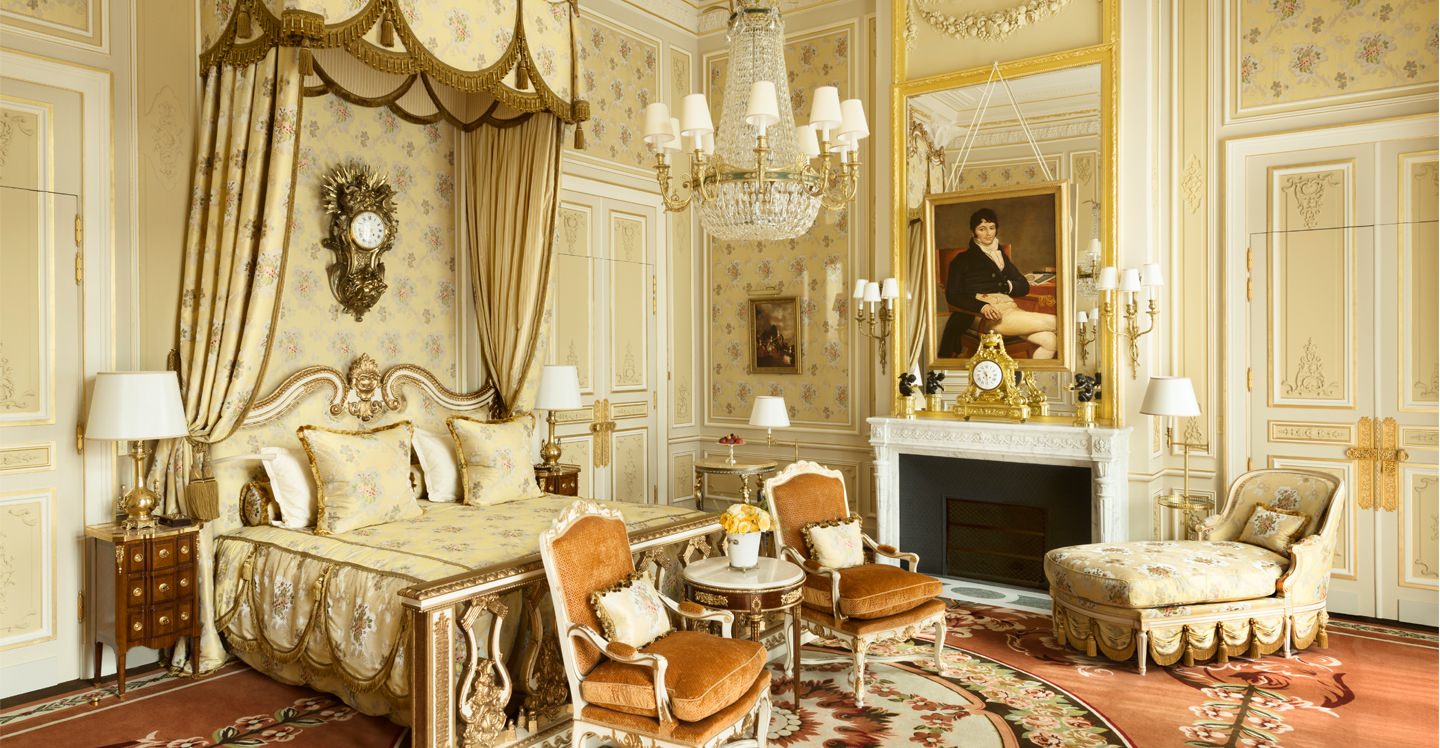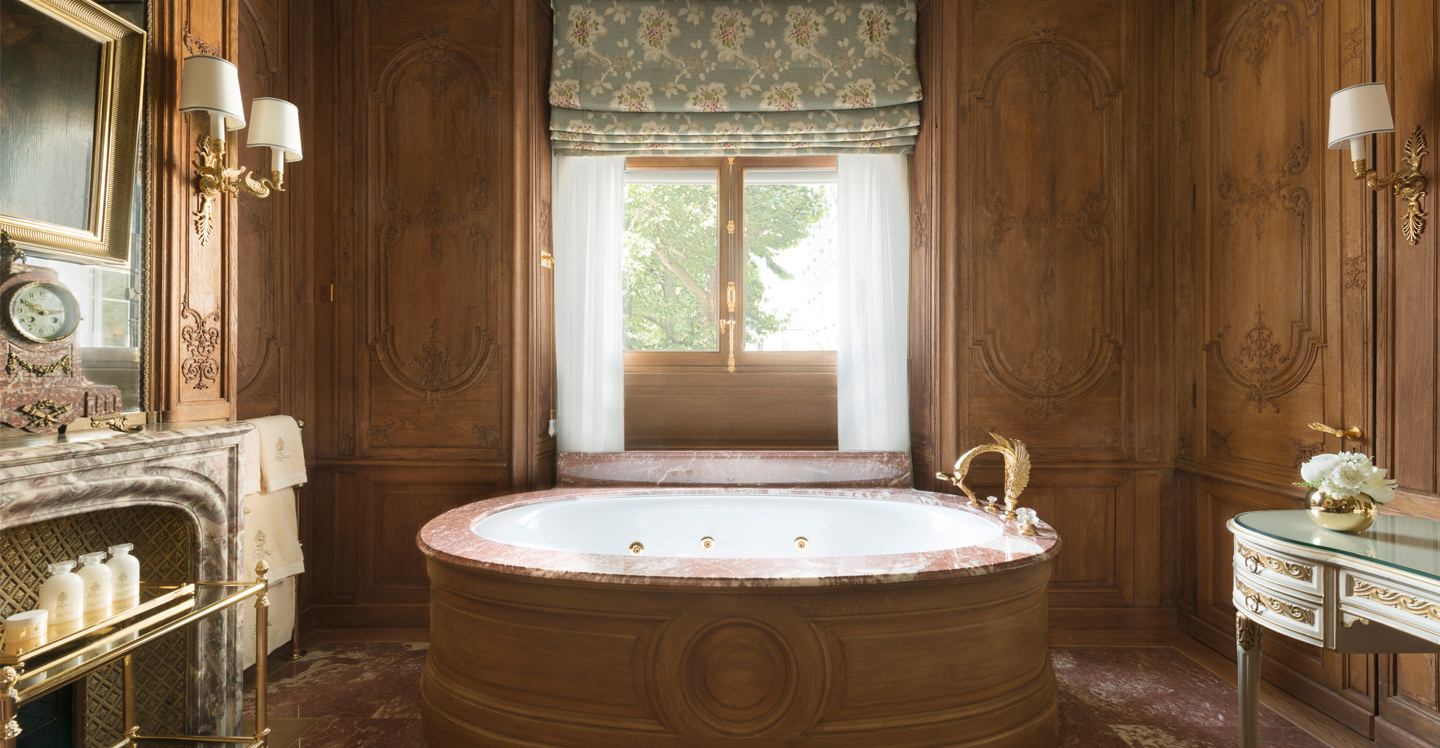 xoxo