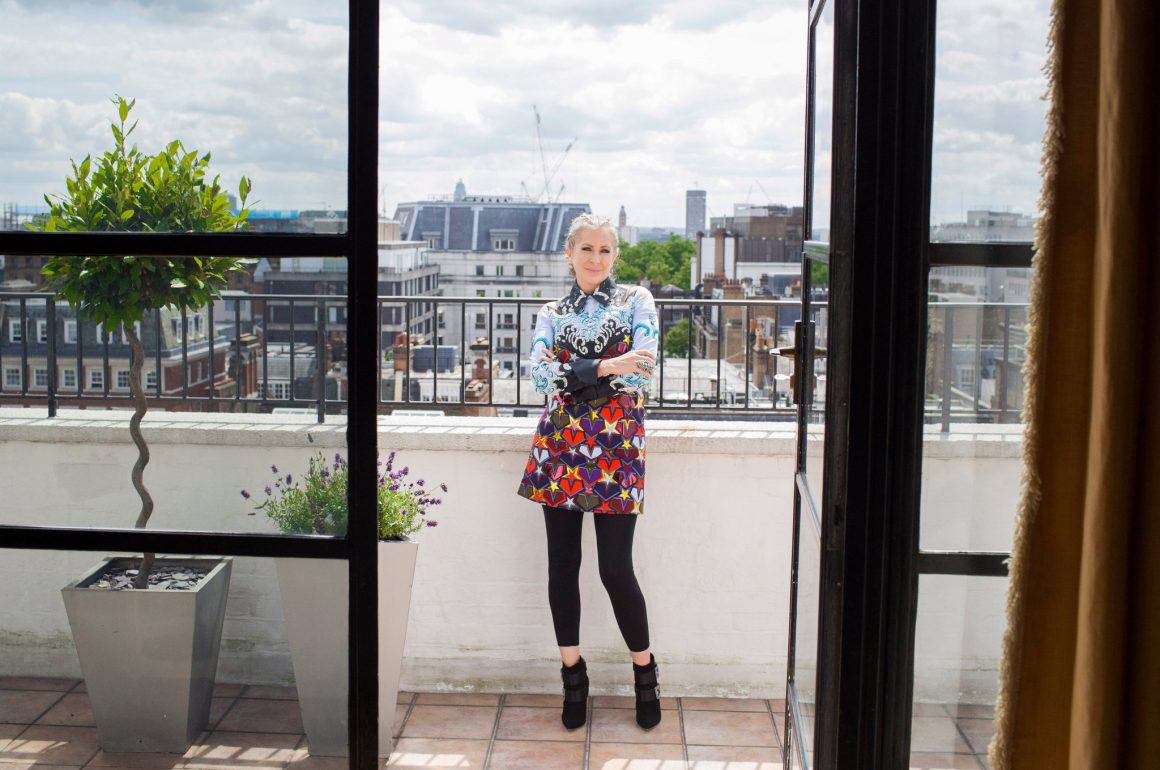 Today is the International Women's Day. A day when we celebrate the power of a mother, the beauty of each woman, the strength of fighting every single day against prejudice, lack of trust, broken hearts, the fear of losing our health, our family, or just the fear of being alone. And in this world, some of us survive just because we will always have the fashion industry. A world where we can celebrate every day by buying ourselves a new dress, a new pair of shoes, a skirt or a pair of jeans: we can deal with everything better when we have a big closet on our side…or the right pair of shoes.
But it is not only about the act of buying. It is about the art of creating, the art of selling an image, the art of knowing what women want, what they need, the art of making the difference between the luxury goods and the fake ones.
It's like that quote from "Sex and the city":
"The fact is, sometimes it's really hard to walk in a single woman's shoes. That's why we need really special ones now and then to make the walk a little more fun."
And for this you need people who can see the big picture, those people – and they are just a few – who can keep the world of fashion in a continuous evolution. Carmen Busquets is one of them. She is my fashion icon, a woman who knows not only how to sell luxury, but she is luxury.
"Carmen is a creative, strategic, intuitive investor and entrepreneur that focuses on disruptive ideas and innovative products and technology. Her desire has always been to discover and support the world's top emerging entrepreneurs and to help educate consumers about their stories and products. Carmen's role and mission as an independent female investor is different than that of larger institutional entities. Her motivation has consistently been to fearlessly experiment with her own ideas and take wholehearted personal economic risks towards them." – www.carmenbusquets.com
I will not talk about Carmen, the business woman, but about the woman I saw a few days ago in Paris. Very beautiful, elegant, her look was flawless and her way of speaking was charming: everybody was listening to her like mesmerized. What made me be more into her style was the attention for details. Even if her outfit looked simple, elegant, the details were making the difference. And I think this is the reason why you can never have enough of her style: each piece she is wearing has spectacular details, the fabrics are of a perfect touch, the way she is using accessories is fantastic and you are losing yourself in contemplation.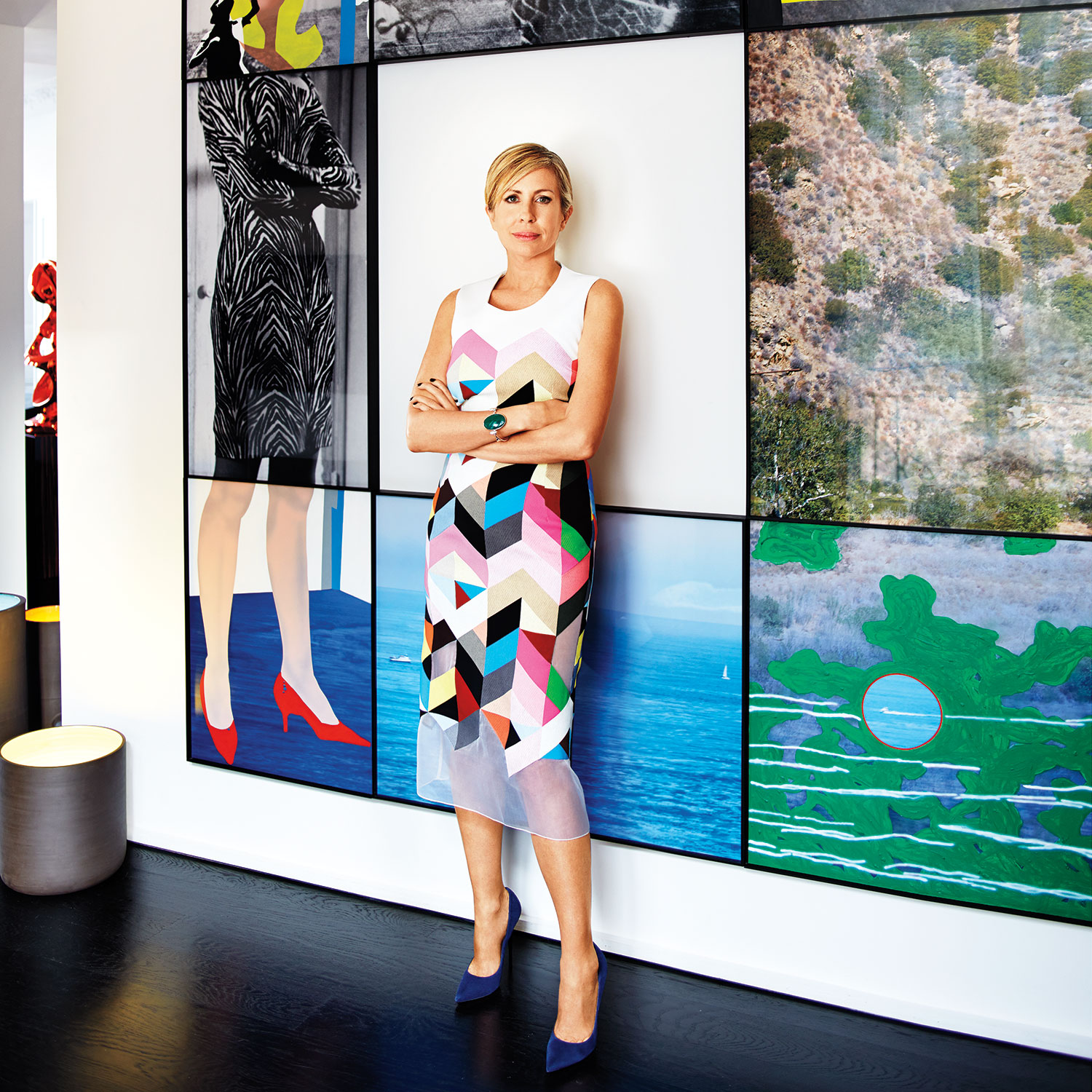 All her elegance was coming from inside. All her gestures were a tribute to the clothes she was wearing, and you could feel the vibrant vibe of kindness and good energy.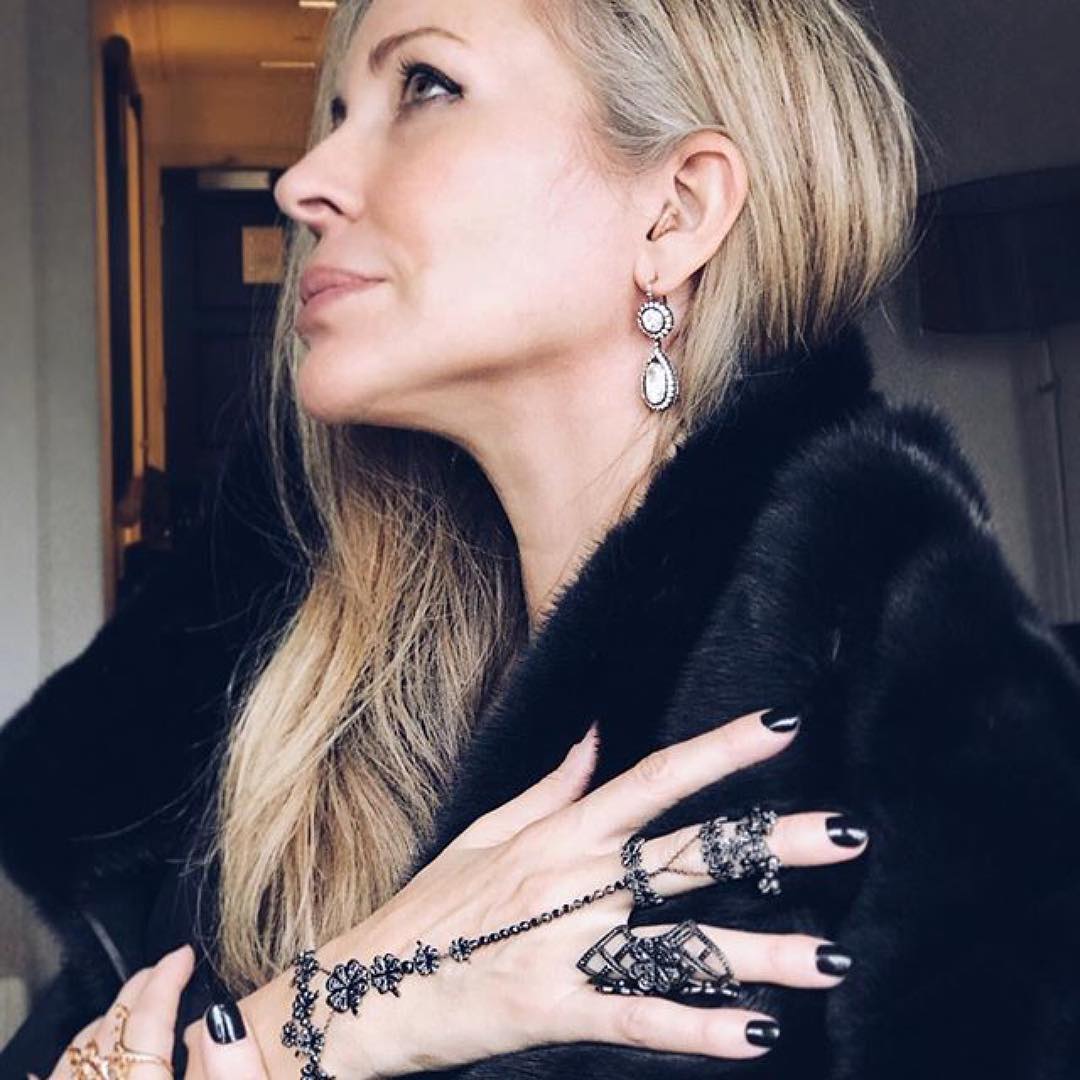 I am used with people who's image fakes perfection. And the reality is cruel and against all image. So it was a nice surprise to see that the woman that is in top of my preferences is in real life actually more beautiful than you could see on social media.
I remember first time I read about her in New York Times:
<<LONDON — Carmen Busquets, the Venezuelan businesswoman and founding investor in Net-a-Porter who is often referred to as the fairy godmother of fashion e-commerce, sat in her palatial rooftop suite at Claridge's hotel on a muggy Monday morning discussing the power of reinvention.>>
"It is vital — vital — that one reinvents oneself every 10 years."

<<"Look at me: I'm half a century old now, embracing my silver hair and my wrinkles, and openly accepting a new stage of my life," she said, pointing to her cornrows. "People want to change the world, but in order to do that you have to be willing to change, too. It is scary, of course, but not if you have a strong sense of self-belief.''>>

"Which I have," she added.
 The way she sees business is different, in a way that just a few people have the skills and the open mind to do it:
"I don't see losing in the same way as other people see it," … "To me it is all about acquiring a learning experience. It is a bit like being a modern charity — to give someone the opportunity of success."
According to Chris Morton, Lyst's chief executive:
"Most investors go broad, but Carmen is different. She goes deep, with enormous understanding of and connections within our sector, which have made her really invaluable to us as we grow."
And she is not stopping here:
"I may have made my name in fashion, and I love it with a passion, but it's not all I want to be known for."
She is a true inspiration, a woman who seems to have it all: beauty, elegance, intelligence, education, a sense for a better life inside and out. She is a lesson for each of us: never give up, always see beyond the appearance and enlarge your way of seeing things.